Toronto Economy: Top Industries & Best Companies to Work For in Toronto [2023]
Posted by Peggy Hill on Thursday, March 2, 2023 at 11:49:32 AM
By Peggy Hill / March 2, 2023
Comment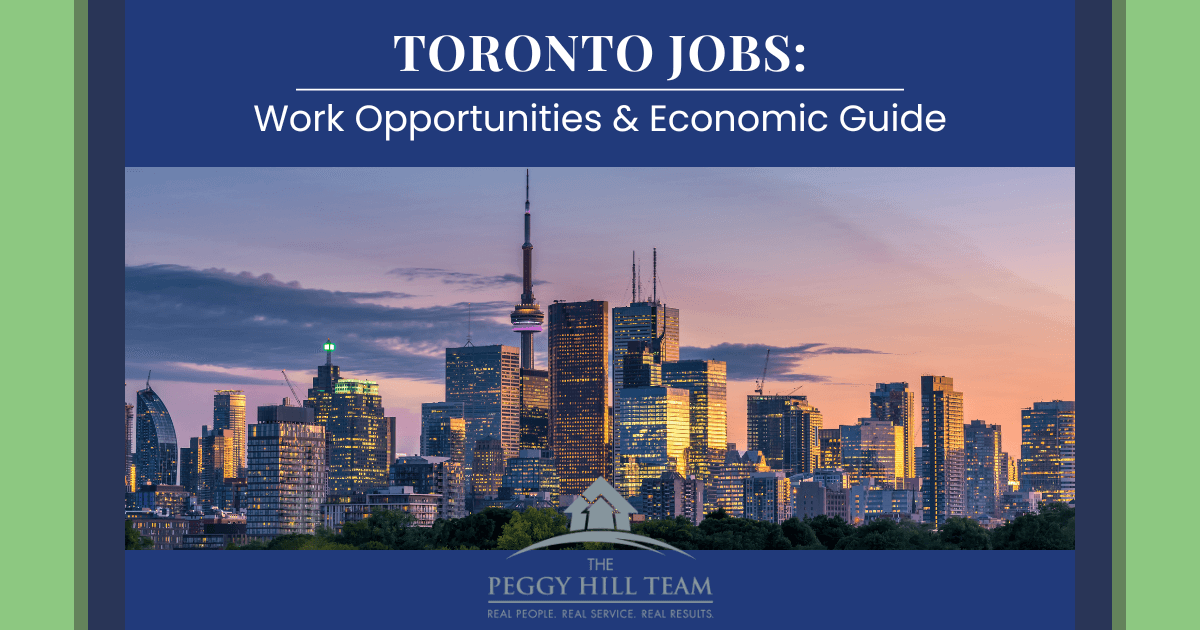 Toronto's economy provides career opportunities in the arts, media, and cultural fields (among many others), and the city is increasingly becoming a technology hub. With more than 200,000 technology and internet-related jobs, some are beginning to call the city of Toronto "Silicon Valley North;" companies like Google, Shopify, and Uber have opened offices in the city. Those moving to Toronto will find economic opportunities and jobs that one would expect from a large metropolitan area.
Toronto's Top Employers
Financial sector jobs are often important in major cities, and Toronto is no exception. One of the largest employers in Toronto is CIBC. The banking company has more than 40,000 employees worldwide, and 15,000 of them are in Toronto. Close behind CIBC is Scotiabank, with more than 14,000 workers, and Bank of Montreal, with about 9,000 employees. TD Bank has another 6,000 employees, and the Royal Bank of Canada has about 1,700.
Those seeking a media or telecommunications career should also find opportunities in Toronto. The city is home to Rogers Communications, which owns multiple cable television stations and radio stations, along with wireless communications, internet, and telephone assets. Rogers employs roughly 10,000 people in the Toronto area. Its main competitor is Bell Canada, formerly Bell Telephone of Canada, which employs about 8,000 people in the city. Bell Canada's focus is narrower than Rogers Communications, as Bell focuses mainly on telephone and wireless communications. Telus, another telecoms company, employs about 4,000.
Education is another major field of employment in Toronto. The Toronto School Board District has around 5,500 staff members, while the University of Toronto has over 10,000 employees split between academic and administrative jobs. York University provides an additional 7,000 jobs in the area.
Other companies include the Hudson's Bay Company, a historical retailer from Canada, which employs around 4,000 people at its Toronto headquarters. Air Canada's Toronto offices employ about 3,000 people, and the Toronto Transit Commission has about 2,500 workers. Food and beverage production companies like Coca-Cola and Maple Leaf Foods employ more than 1,000 people.
Additional Large Companies in Toronto
Rogers
Deloitte
Bombardier Inc.
CGI
Maple Leaf Foods
PwC
Is Toronto a Good Place to Start a Business?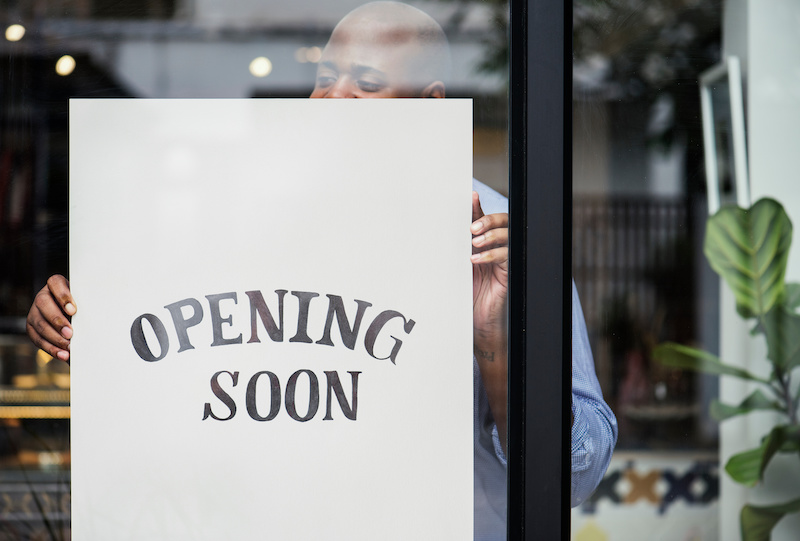 There are several reasons why Toronto is a good place for business startups. The city itself now has approximately 2.9 million residents. The Greater Toronto Area (GTA) is estimated to have around 6.3 million people—many customers and workers for any startup.
The cost of doing business in Toronto also makes it an attractive place for a startup. Canada has continued to increase its competitiveness regarding corporate tax rates and cost competitiveness and ranks first in the G7 countries in those categories.
Several factors contribute to Toronto's stable labour force. Canada has strong labour laws, mandatory health and retirement benefits, and high-quality training for those seeking personal advancement. Canada is also considered the second-most entrepreneurial country in the world.
The process for starting a business in Toronto is pretty straightforward. Once an entrepreneur has conducted market research and fashioned a business plan and a marketing strategy, they must decide on a business structure. There are three business structures in Toronto:
Sole proprietorship
General partnership or limited partnership
Provincial or federal corporation
Any business operating under a business name different from the owner's name must register with the Ontario Business Registry. This applies to sole proprietorships, partnerships, corporations, and not-for-profit incorporation. The entrepreneur should then secure financing for their startup. Depending on the type of business and its structure, various licenses and permits will be needed at the municipal, provincial, and federal levels. Finally, before launching the company, the owner must register with the Canada Revenue Agency based on the types of business accounts needed.
Toronto Economy Facts & Figures
A big part of the reason for Toronto's growth and prosperity is the city's financial sector. Toronto's financial district is the second-largest in North America, trailing only Wall Street in New York City. Finance remains the largest employment sector in the city and offers salaries that help keep Toronto's cost of living reasonable.
Toronto has had more tower cranes at work in recent years than any other city in North America. Eighty-four additional tower cranes have gone to work since the third quarter of 2020, building high-rise condos, office buildings, and more to meet the demands of new growth. Canada is also at the top of the G20 for fiscal soundness, being one of three countries with a Triple-A credit rating.
The city is becoming "Silicon Valley North" when creating new tech jobs. Between 2015 and 2019, the San Francisco Bay Area (Silicon Valley) added nearly 90,000 new tech jobs. During that same period, Toronto added nearly 70,000 new tech jobs. Toronto ranks second in North America regarding the growth of its technology sector.
Toronto Industries
Thanks to the healthy and growing financial sector in Toronto, other businesses throughout the Greater Toronto Area (GTA) can also thrive. The financial sector supports most other industries directly and indirectly. Here are some of the top industries in Toronto, the GTA, and Ontario.
Aerospace: The aerospace sector in Toronto exports $2.9 billion in products to 186 countries each year. The industry spends another $500 million in research and development annually.
Automotive: Ford, Stellantis, General Motors, Honda, Hitachi, Toyota and other automakers have their Canadian headquarters in the GTA. More than 80 percent of vehicles and parts produced here are exported to other countries.
Cleantech: The clean energy and technology sector employs more than 100,000 workers in Ontario, with 110 companies in Toronto. The industry exports more than $6 billion annually and contributes more than $25 billion to Canada's economy.
Food & Beverage Manufacturing: Ontario's food and beverage industry feeds more than 1.5 billion people worldwide yearly. The industry has total annual sales of more than $48 billion.
Information Technology (IT): The IT sector employs more than 400,000 workers in Ontario, with many of them in Toronto. There are around 25,000 tech businesses in Ontario. The GTA heavily supports this industry, which graduates more than 65,000 STEM workers annually.
Life Sciences: Hospitals, research centres, technology incubators, and similar life sciences industry stalwarts in Ontario generate nearly $60 billion annually. There are more than 1,300 medical device manufacturers in the region and more than 1,900 life sciences firms.
Tourism: With Toronto having some of Canada's best annual winter weather, the region has become a four-season destination. There are nearly 88,000 tourism-related businesses in Ontario, which employ more than 400,000 workers.
Enjoy a Thriving Career in Toronto
Growth is not expected to slow down in the coming years in Toronto; new workers will continue to flock to the city from around the world. Toronto enjoys a stable economy and has a reliable workforce for employers to draw from. On top of these benefits, Toronto is a great city to live in, with many cultural, arts, and nightlife experiences for residents to enjoy.
If you're interested in moving to Toronto, contact The Peggy Hill Team of RE/MAX Hallmark with Ontario Real Estate Central at (705) 739-4455. Our local real estate agents can help you find the perfect Toronto home.