Cost of Living in Toronto: Average Housing Prices, Living Expenses & Salaries [2023]
Posted by Peggy Hill on Wednesday, February 22, 2023 at 2:41:35 PM
By Peggy Hill / February 22, 2023
Comment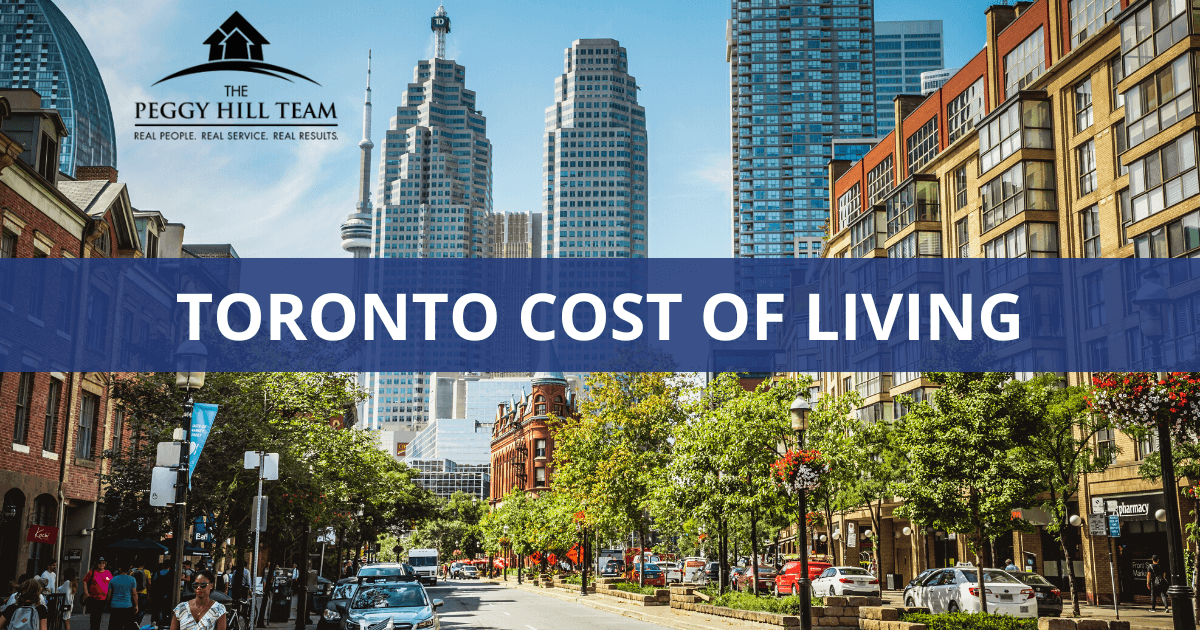 With its gorgeous skyline, eclectic architectural styles, and phenomenal attractions, Toronto, Ontario, is a truly fantastic place to live. With so many people vying to live in Ontario's capital city, the cost of living in Toronto is now 14% higher than the average for the nation. Expenses in Toronto are 2% higher than in the rest of the province, which is most noticeable when buying real estate, food, and childcare.
Homebuyers considering moving to Toronto will benefit from a look at the factors contributing to the city's cost of living and some details and figures to paint a clear picture.
Housing in Toronto
The high housing costs in Toronto rival the likes of Los Angeles and New York. Vancouver is the only Canadian city with higher residential real estate prices and rental rates than Toronto.
Still, housing prices in Toronto have been steadily falling since the end of the year. By December 2022, real estate prices had dropped nearly 10% after reaching a peak of about $1.1 million in March. The downward trend is expected to continue through the year at least too.
Median Home Price
Across all property types, homes in Toronto cost about $1 million on average. Single-family homes have an average sales price of $1.4 million, while Toronto condos list for around $700,000. Townhomes in Toronto typically stay in the $900,000 range, depending on their amenities.
The location of the property dramatically influences its overall cost. Neighbourhoods near the city center command the highest prices, especially Yonge-St. Clair, Bridle Path, and Lawrence Park. These Toronto luxury homes easily reach $3 million in those areas, and bidding wars are relatively common.
Neighbourhoods north of the city center often have high-priced homes as well. In King, for example, the average sales price is $2 million. Less than a dozen homes go on the market in that area at any given time, contributing to the elevated sales price. Toronto's waterfront homes also tend to command high listing prices.
Homebuyers can often find affordable housing in the neighbourhoods along the waterfront on either side of the downtown area. Cliffside, Highland Creek, Bellwoods, and Lakeshore all have residential properties listing from the $700s–$900s.
Median Rent
The average rental rates in Toronto range from $1,800 per month for a studio to $3,500 for a three-bedroom apartment. A one-bedroom apartment costs around $2,300 monthly, while a two-bedroom is $2,950. At any given time, there are usually more than 1,000 apartments for rent in the Toronto area.
Single-family rental homes cost anywhere from $2,000 to over $7,000 per month, depending on their square footage, location, and amenities. At the low end of the price range, renters can get a one-bedroom, one-bath home in Baldwin Village. On the other hand, a four-bedroom, five-bath house in Lawrence Park rents for $7,000.
Across the board, rent has gone up by about 18%. The higher prices link back to higher real estate interest rates. As more homebuyers choose to rent their homes rather than buy, the market becomes more competitive, increasing costs considerably.
Utilities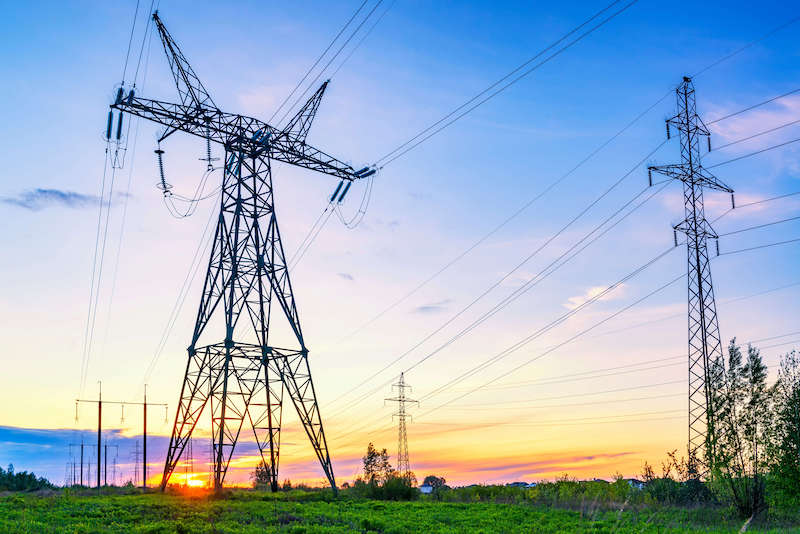 Utilities cost a two-person household $400 or more every month. Power costs go up in the winter to keep the house warm. Homes with extensive gardens may see their water bill rise during the growing season.
Each month, a small household will typically pay the following for utilities:
Electricity: $95
Natural Gas: $50
Water: $65
Garbage: $45
Phone: $35
Internet: $55
Cable: $40
Renters can expect to see their monthly rent amount included in their water, sewer, and garbage bills. In luxury apartments, it's common to see high-speed internet costs wrapped into the lease. Power, cable TV, and phone services all cost extra.
How Much Are Taxes in Toronto?
In Toronto, federal tax rates range from 15% to 33%, while Ontario's provincial rates are between 5% and 13% for 2022. The actual tax rate for each person depends on their total taxable income for the entire year.
Regarding federal taxes, the lowest rate of 15% applies to incomes of $50,197 or less. The highest 33% tax rate applies to people who earn more than $221,708 for the year. The middle federal tax bracket is 26% and applies to annual earnings between $100,393 and $155,625.
Provincial tax rates for Ontario start at 5.05% for people who earn $46,226 or less. High-earners with income in the $220,000 range and above will pay 13.16% in taxes. The middle Ontario tax bracket applies 11.16% to incomes in the $92,455 to $150,000 range.
People who earn less than $14,398 for the year do not have to pay federal taxes. For Ontario provincial taxes, residents can make up to $11,141 before having to pay taxes on their earnings. After that, the lowest tax rates apply until the income reaches the next bracket.
Food Costs in Toronto
Toronto residents pay around $350 per month for food on average. For that amount, residents can expect to enjoy fresh, frozen, and shelf-stable foods from the grocery store, along with one or more meals out at local restaurants.
A household of four can keep their food costs to around $1,200 per month by buying their groceries in bulk and cooking from scratch at home. Otherwise, four people will likely spend closer to $1,400 per month on food. On average, restaurant meals cost about $25 per person, although they can go well over $80 at fine-dining establishments.
Groceries
On average, people living in Toronto spend around $280 per month on groceries alone. This does not include household goods or any toiletries, just food. The most popular grocery items often cost:
One litre of milk: $3
One bunch of bananas: $4
One dozen eggs: $4
One kilogram of potatoes: $3
500 grams of cheese: $16
One kilogram of chicken: $14
One kilogram of beef round: $17
Big households can save money by shopping for bulk items at Costco. Additional grocery savings are easily found at low-cost stores like Food Basics, FreshCo, and No Frills. Kai Wei Supermarket has excellent prices on fresh produce, spices, and sauces.
Residents can seek out fresh, local produce and more at fair prices by visiting nearby farmers' markets. Each has its own set dates and times when patrons can come through and shop for their favourite goods. For example, the Trinity Bellwoods Farmers' Market runs from May through October on Tuesdays from 3–7 p.m.
Restaurants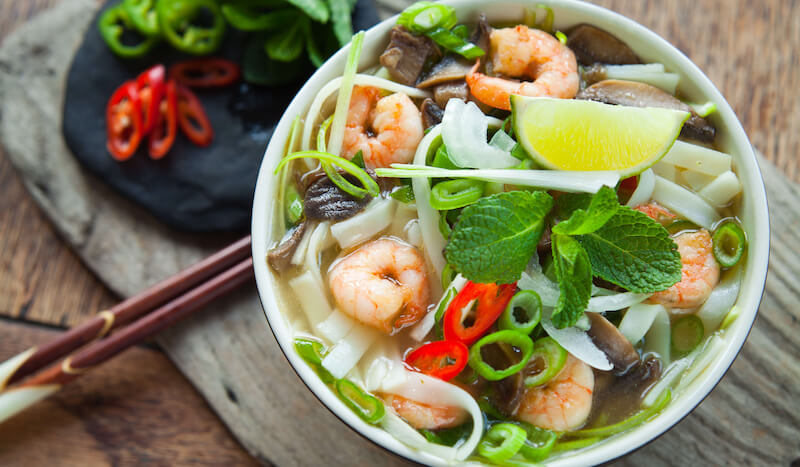 When eating out at restaurants, Toronto residents may spend between $12 and $80 per person. The meal's total cost depends on the restaurant's quality and the number of appetizers, entrees, and drinks ordered. Dessert may add to the total as well.
Banh Mi Boys, Rudy, and other popular fast-food joints usually charge up to $15 per meal, including a drink. However, a few higher-cost fast-food eateries charge about $20 per person.
Casual dining restaurants, like Gusto 101, REIGN, and The Loose Moose Tap & Grill, charge between $20 and $50 per meal. These restaurants go big on the flavours but don't tend to use as much artistic plating flair as their fine-dining counterparts.
Fine-dining eateries charge about $50 or more per person, although their specialties often cost a lot more. Depending on the current market rate, fresh-catch seafood dishes cost the most. The most popular upscale eateries in this city include CN Tower, Canoe, and Alo.
Signature cocktails can add $15 per drink to the total, while craft brews are up to $7. Wine prices greatly depend on the brand and vintage.
Transportation in Toronto
Public transportation is the most affordable and convenient way to get around town while living in Toronto. The Toronto Transit Commission operates regular bus lines, streetcars, and the subway, and rides on any of them cost $3 for adults. Seniors and teenagers get to pay the reduced rate of $2, while children 12 and under ride for free.
For the best transit rates, residents can buy a monthly pass, which costs $156 for adults and $128 for senior and youth riders. Even better rates are available for those who sign the 12-month contract. That move reduces the monthly rate to just $143 for adults and $117 for seniors and teenagers.
Taxi and ride-share companies also make it easy to get around the city. These providers typically charge around $4 for the base fee and another $2 per kilometre. Wait times are charged at a rate of at least $30 per hour.
Residents who like to bike around town can use the convenient Bike Share Toronto system. The passes start at $7 for 24 hours and go up to $100 per year. This rate includes a 30-minute ride to start. After that, additional charges apply. To get a year membership that includes a 45-minute starting ride, residents just have to pay for the $150 membership.
Toronto Childcare Costs
In Toronto, full-time childcare costs up to $2,000 per month for each child. Full-day childcare centres usually cost more than in-home daycare providers. Live-in nannies offer the most support, but their price is often the highest out of all the different types of providers.
In a full-day childcare centre, families may pay $1,000 to $2,000 each month for their infant's care. The monthly rate for toddler care is $860 to $1,700, while the preschool rate is $780 to $1,300. In-home daycare providers charge up to $1,250 to care for infants, $1,150 for toddlers, and $1,200 for preschoolers.
Live-in nannies charge anywhere from $25 to $35 per hour. Childcare during a 40-hour workweek would cost about $1,000 to $1,400 at that rate. The nanny lives in the home and eats meals with the family, which adds to their total compensation package.
Eligible families can sign up for subsidized care through Toronto Early Learning & Child Care Services. Through that program, full-time care costs up to $45 per day for each child. The daily rate for part-time care is about $26 per child at the most.
Entertainment in Toronto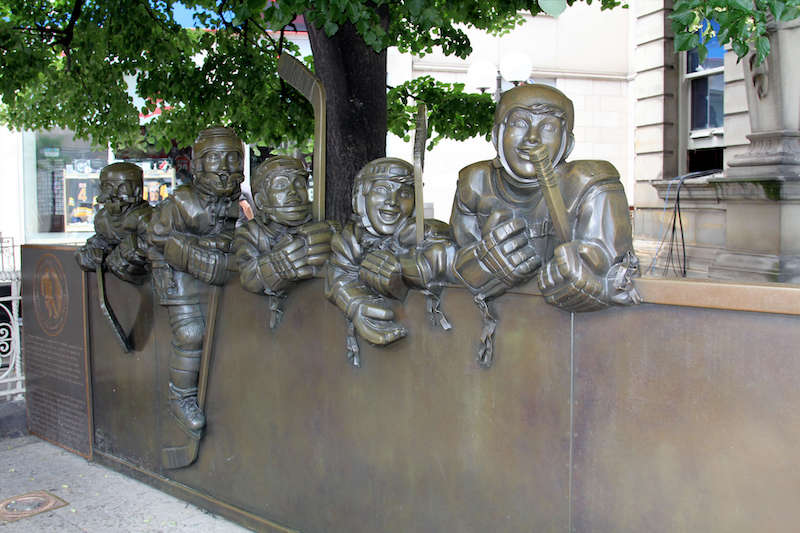 While living in Toronto, Ontario, people spend about $250 per month on entertainment. Going to museums, seeing movies, and enjoying sightseeing tours commonly cost up to $30 per person. Food and drinks, transportation, and visiting the gift shops can all add to that total.
The most popular attractions in this city cost:
Hockey Hall of Fame: $15 to $25 each
TIFF Bell Lightbox: $10 to $17 per person
Casa Loma: $20 to $30 for each ticket
Royal Ontario Museum: $14 to $23 per person
Ripley's Aquarium of Canada: $12 to $44 each
Toronto Zoo: $13 to $25 for each person
Ontario Science Centre: $13 to $22 each
When residents want to splurge, they can attend concerts, spoken word performances, and other special events at the Harbourfront Centre. Ticket prices vary depending on the popularity of the performer. Most events have tickets set at $20 to $100. Free events pop up from time to time, too.
Residents can also enjoy free admission at the Allan Gardens Conservatory. This 16,000-square-foot garden features houses dedicated to plants across many biomes, including cacti, palm trees, and orchids. Walking through the Distillery District never fails to make the day fun—and it doesn't cost anything.
Salary in Toronto
On average, Toronto residents make about $40,000 per year. The median household income for 2021 was $84,000. Household income figures have increased by $18,000 in the past five years.
The minimum wage in the capital city is $15.50 per hour, which is the same as in the rest of Ontario. This wage increased by 50 cents at the beginning of 2022. Additional wage increases will likely come as living costs continue to grow.
Some of the highest paying jobs include petroleum engineers, investment managers, and registered nurses, who make around $95,000 annually. The actual take-home pay is lower due to the 15% to 33% federal tax rates. Ontario's provincial taxes take an additional 5%–13% of earnings.
The current unemployment rate of just 5% gives employees wiggle room in asking for higher compensation packages.
Is Toronto's Cost of Living Right For You?
The excellent standard of living is well worth the cost of living in Toronto, especially for people who love the capital city life. A great public transportation system, endless eateries and attractions, and quality homes throughout Toronto's best neighbourhoods elevate this city's charm far above the rest.
If you're interested in moving to Toronto, contact The Peggy Hill Team of RE/MAX Hallmark with Ontario Real Estate Central at (705) 739-4455. Our local real estate agents can help you find the perfect Toronto home.