Sustainable Building Trends in Home Construction
Posted by Peggy Hill on Monday, July 19, 2021 at 9:00 AM
By Peggy Hill / July 19, 2021
Comment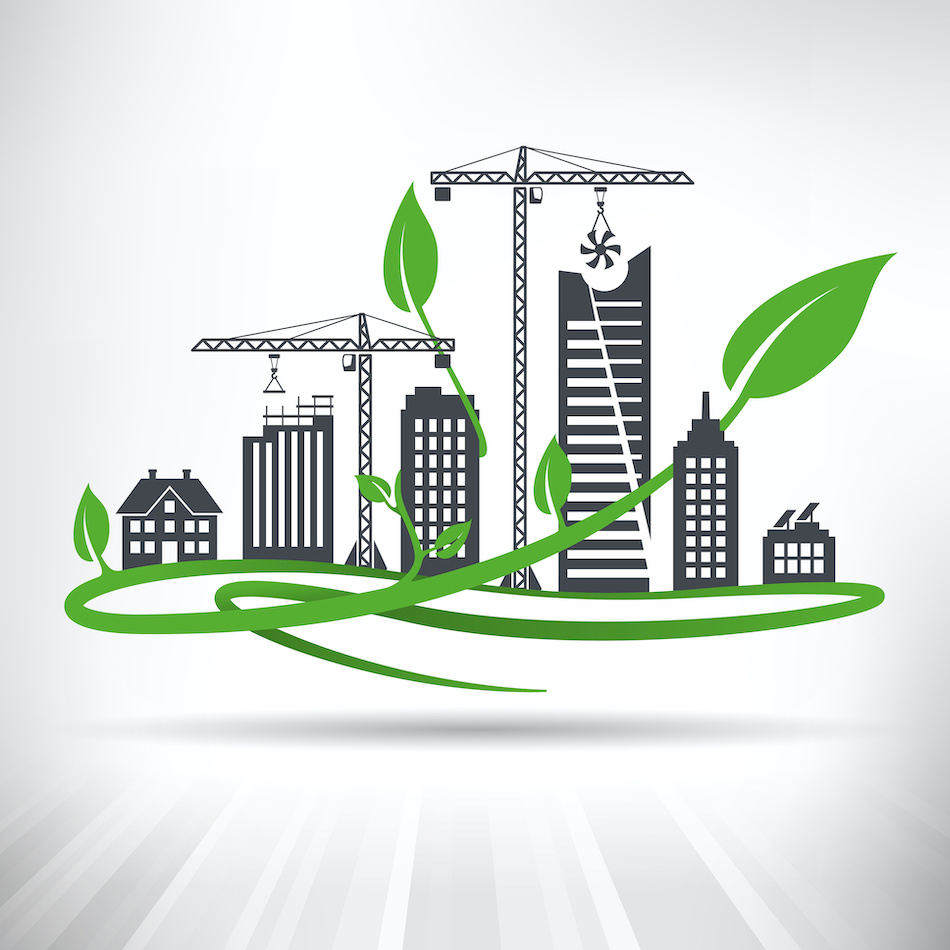 Why is sustainability important in the building industry? According to the World Wildlife Fund, in 2019, the world lost the equivalent of 30 soccer fields' worth of trees in the tropics every minute due to deforestation. Sustainable materials can also be better for homeowners' health. Consider insulation, for example. Fibreglass insulation contains tiny fibres that can irritate the lungs, whereas most sustainable alternatives don't have the same negative effect. Sustainable building materials can be paired with energy-efficient upgrades to increase your home's ROI.
Using sustainable materials can also help Canada's landfills. According to Canada.ca, the amount of waste disposed of in landfills or incinerated between 2002 and 2016 increased by 0.9 million tonnes. Therefore, using salvageable materials from the building industry is an excellent way to reduce the waste flowing into the country's already stressed landfills.
While there are numerous sustainable building materials to choose from, the following are four of the most popular in use today.
For informational purposes only. Always consult with an attorney, tax, or financial advisor before proceeding with any real estate transaction.
Bamboo
Bamboo is a durable, wild grass that has a high self-generation rate. Studies have shown that some species can grow up to three feet during a 24-hour period. These plants are also ready to harvest in about five to six years, a much shorter span than it takes for most trees to mature.
Bamboo is also solid and durable, which makes it ideal for use in flooring. Another plus? Bamboo tends to be less expensive than most hardwood flooring.
Cork
Cork is an exciting product. It's the bark of the cork oak, and it can be harvested every nine to ten years from the tree without killing or damaging it. Additionally, this material has many highly desirable qualities:
Non-toxic
Biodegradable
Buoyant
Naturally anti-microbial
Elastic
Fire-retardant
Cork is being used in the building industry for rigid insulation, floor underlay, and countertops. Additionally, cork-blend products are also being used for roofs, walls, and decks.
Salvaged Materials
When it comes to the building industry, what is old is often new again. Take salvaged materials. Salvaging materials is the practice of taking materials from an old building and incorporating them into new construction. These older, sometimes weathered pieces, such as windows, doors, or cabinets, can add character and a depth of beauty to a new home.
Salvaged materials can be found and purchased through various sources. Habitat for Humanity, for example, has a chain of shops called ReStores that sells items from old buildings. Some salvageable items can also be found at flea markets or garage sales. These pieces can save a builder substantial money, as recycled items may cost 50 to 75 percent less than similar new pieces. Salvaging building materials keeps these items from ending up in landfills.
Hemp
Experts believe that hemp is a sustainable product because it grows quickly and requires no pesticides. As a result, it has become popular for use as insulation in both Canada and the USA. Hemp can also be mixed with a lime-based binder to create a lightweight concrete called hempcrete. Some research shows that hempcrete is naturally fire- and pest-resistant.
Utilizing these sustainable building materials is not just good for the environment — they can also save builders money. Studies have also found that sustainable homes average a 9.5 percent increase in resale value.
If you're looking for a new home, consider implementing sustainable building practices to preserve the environment, your personal health, and the value of your property.
For informational purposes only. Always consult with an attorney, tax, or financial advisor before proceeding with any real estate transaction.