Space Saving Ideas For Your Condo: Live Larger
Posted by Peggy Hill on Wednesday, June 29, 2022 at 10:37 AM
By Peggy Hill / June 29, 2022
Comment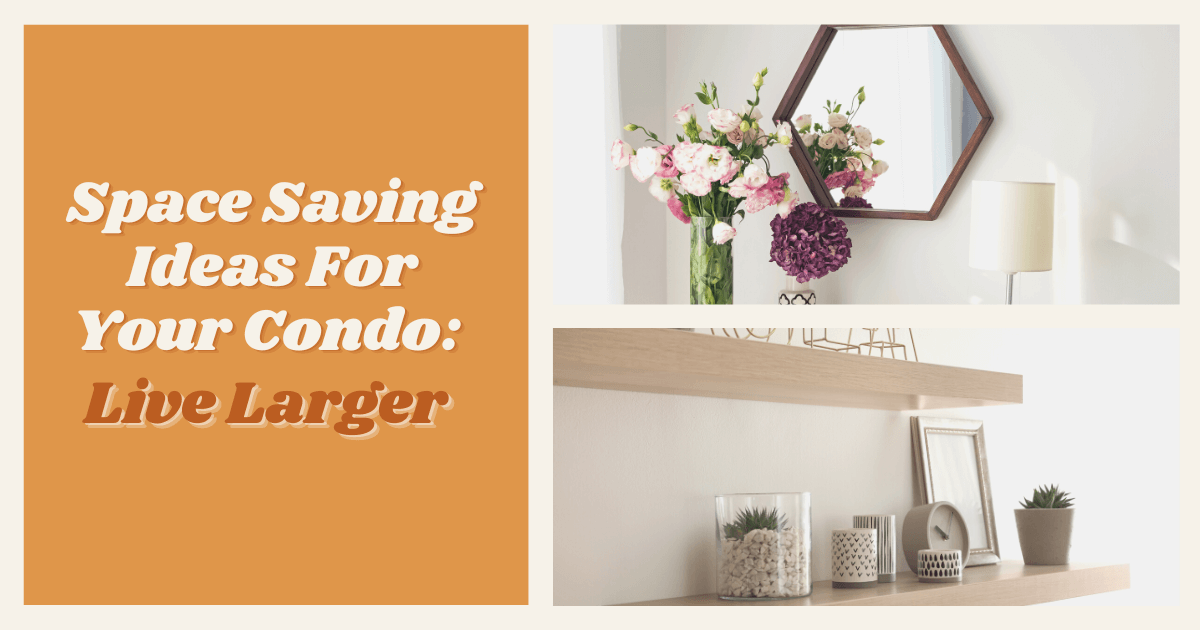 Buying a condo can be an excellent investment and is a popular housing choice for many, including first-time buyers and those looking to downsize or merely simplify their lives. Because community associations in condo properties tend to take care of a good deal of upkeep and maintenance—a main reason buyers choose condos over single-family homes—condo owners will have plenty of time to decorate their interiors.
However, it's not unusual for a condo to have less space than a traditional single-family home, whether it's a freehold condo or a leasehold condo. This fact makes it necessary to think outside the box when making decorative and design choices to maximize the condo's available space. Keep reading to discover clever tips to maximize the space in a condo.
Cut the Clutter with Well-Chosen Furniture
Small spaces don't always require small furniture, as wisely chosen oversized pieces can become functional statement pieces that don't make the room feel cramped. Yet, to establish the desired visual presence, pick such options with care, keeping in mind that floor space may be limited. Go for the highest quality furniture materials for sofas, chairs, curtains, tapestries, and rugs.
Staying with a minimalist approach will make the condo feel less cluttered, even in the realm of decorations for walls and knickknacks on shelves. High-quality nesting tables, custom credenzas, and shelving installations give spaces a greater sense of grandeur while taking up less space in the typical condo.
Maximize on Available Storage Options
Several furniture and design options can become places for additional storage and remain functional for everyday use. To minimize using precious floor space, condo owners might do well selecting some fold-away pieces and furniture with hidden storage.
Hollowed-out coffee tables, ottomans, and furniture with lift-up armrests are amazing places to store routinely used items while still keeping them accessible, including:
Magazines and books
Remote controls
Notepads and pens
Electronics chargers
There is no limit to what can be tucked away there—if it fits, it can sit out of sight but not out of mind. Another great way to reduce clutter is to invest in fold-away furniture such as a small table and chairs that can be stored easily when not in use.
Most condos have stairways and feature closets beneath the tread. Forget the coat rack or dedicating a room to storage by taking advantage of this space. Owners can add cabinets, clothing racks, or boxed up seasonal goods without spending a fortune.
Make Use of Vertical Space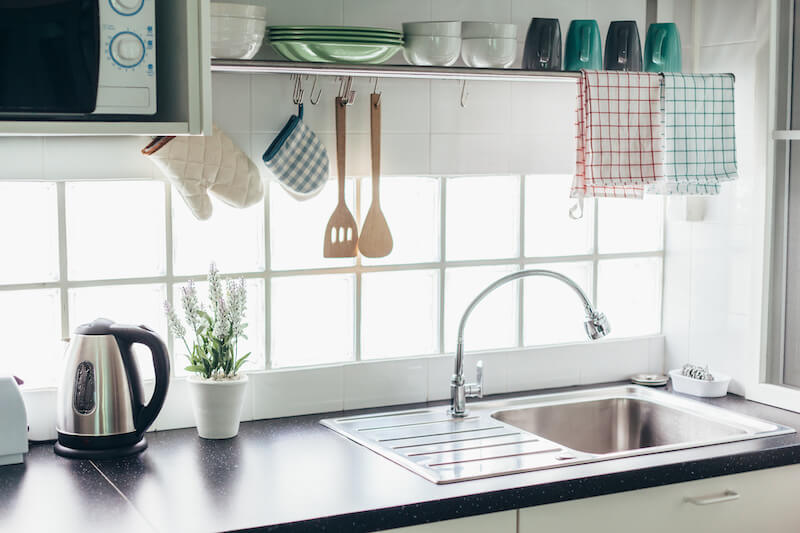 The best way to use less interior real estate and floorspace is to think vertically. Simply installing tall or floor-to-ceiling, narrow shelving will draw the eye up and give rooms the illusion of greater space. Of course, these are great places to showcase items like photos, books, and small decorative pieces. Another option is installing floating shelves that take up no floor space.
Another fun idea is to install wall-mounted bars or hanging racks in key areas like entryways, kitchens, closets, and laundry rooms, which hold many items like keys, cookware, and linens. Hanging racks use less cabinet space and prevent small items from cluttering the condo. Owners can create a vertical garden for herbs, flowers, or plants with one of many indoor vertical garden DIY projects.
Bedrooms have closets for storage, but that bed can take up a lot of floor space. Investing in a classic Murphy bed will make it go away when the bed is not needed. These beds fold into the wall, and many designs boast fold-down tables and storage space, making them ideal for home offices or crafting tables.
The Right Paint & Mirrors Can Make a Room Feel Larger
Using the right palette throughout the home and the strategic placement of mirrors can instantly transform a condo into a seemingly larger space by causing walls to recede visually. Hues known to have this effect are neutrals, whites, and pastels that are soothing and space-enhancing.
Mirrors can work magic in a room, especially when paired with natural and artificial light sources. Some tips for using mirrors to make space in a condo appear larger include:
Hanging them across from windows to expand rooms visually
Placing them near light sources to project light into rooms
Using them in conjunction with artwork to create focal points
Create 'smoke and mirrors' with smart use of paint and mirrors to quickly make the condo feel more expansive.
Feeling Cramped or Cluttered in a Condo? Not Anymore!
Using these savvy design and decor tips in a condo can make it easy to reduce clutter or eliminate it. Using vertical space wisely and including a few hidden storage pieces will make the condo feel larger, cleaner, and more inviting for occupants and guests.