8 Ways to Invest in Canadian Real Estate
Posted by Peggy Hill on Thursday, July 22, 2021 at 7:29 AM
By Peggy Hill / July 22, 2021
Comment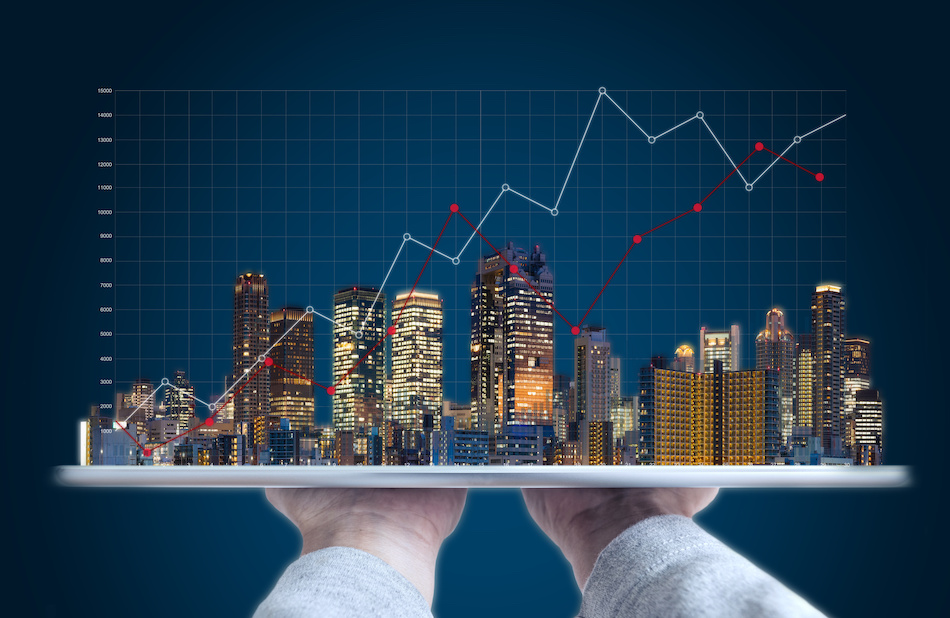 If you're looking to grow your financial assets, real estate investments are a great way to get started. You've probably heard people talking about real estate investments, or maybe you've read about them or seen them discussed on TV. There are many choices, and it's not always easy to understand them and their differences.
Real estate remains one of the safest investments, but it's important to make an informed decision. Here are eight ways to invest in Canadian real estate.
For informational purposes only. Always consult with an attorney, tax, or financial advisor before proceeding with any real estate transaction.
Buy a Principal Residence
A principal residence is not just a place to live; it's an investment as well. When you own your residence, you're not paying your landlord — you're paying yourself. For most people, their residence eventually becomes their most valuable asset. Canada offers an additional incentive: if the home is your principal residence, you don't pay capital gains tax when you sell.
Buy a Vacation Home
A vacation home offers the same opportunity for appreciation that your primary home does. There's also a chance to earn additional income by renting it out when you're not using it. Like a primary residence, you'll have to pay for property tax, insurance, utilities, and upkeep, so be sure to factor that into your decision.
Rent Out Part of Your Home
One way to get started in real estate investment is to buy a multiplex, live in one unit, and rent out the others. You can also rent out a spare room in the home you already have, bringing in a long-term renter or use websites such as Airbnb for short-term stays. Check local regulations, as many communities have restrictions on short-term rentals.
Buy and Flip Property
People make money from purchasing and reselling homes, but be forewarned: it's not as easy as it looks on TV. There's a risk of finding hidden problems such as faulty wiring, mould, and asbestos in the home inspection. People who flip homes start by finding a structurally sound property and, oftentimes, cosmetically lacking. If you have DIY skills, you can do most of the renovation work on your own and increase your earnings on the final sale.
Invest in Rental Property
If you have just one rental property, you can manage the property yourself and do most of the upkeep. If you expand to many properties, you might hire a property management company to do part or all of the work. This includes finding tenants, collecting rent, and dealing with maintenance issues. If you can earn at least enough rent to cover your mortgage and expenses, you might be able to sell for a nice profit down the road. Some people have funded their retirement this way.
Buy a REIT
There's a way to invest in a rental property with no hands-on involvement at all. It's called a Real Estate Investment Trust (REIT). Think of it as a mutual fund for real estate. When you buy into a REIT, you buy part of an operation that owns assets such as office buildings, shopping centers, and apartments. There are publicly traded REITs that you can buy and sell like stocks. Additionally, there are private REITs in which the value is based on the worth of the properties and doesn't fluctuate the way publicly traded REITs can. You can also diversify your risk with a mutual fund that invests in a basket of REITs.
Invest in Commercial Real Estate
Just as your can own and rent a residential building, you can own and rent out commercial real estate such as office buildings, industrial properties, and shopping centers. Commercial properties can be expensive, so it helps to invest in this asset through a commercial real estate company or a mutual fund. Compared to residential real estate properties, commercial real estate is considered much more stable. If you've had success with residential investments, commercial properties are a great way to diversify.
Write a Private Mortgage
Expert property investors might be interested in issuing a private mortgage. With this investment, you become the bank. Working on your own or with a broker, you can lend money to a potential homebuyer.
The benefit of becoming a private lender is that you can charge a higher interest rate than banks. One downside is that your money will be tied up with the property. If you need to sell, you may have to accept a discounted price.
Which Real Estate Investment Is Right for Me?
It depends on your available cash, your risk tolerance, your investment timeline, and how much effort you're willing to expend. For many people, a principal residence is a good starting investment. Even if it doesn't appreciate, you'll at least enjoy a place to live. To learn more about real estate investments, be sure to consult a financial advisor.
For informational purposes only. Always consult with an attorney, tax, or financial advisor before proceeding with any real estate transaction.