10 Important Things to Know Before Buying a New Construction Home
Posted by Peggy Hill on Monday, July 5, 2021 at 9:25 AM
By Peggy Hill / July 5, 2021
Comment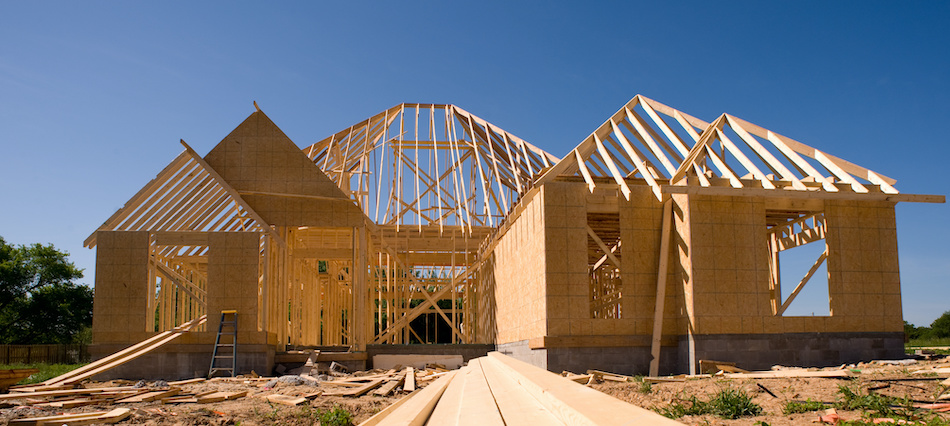 Buying a home, especially a brand-new one from the ground up, is exciting. However, as with any other type of property purchase, there are many important factors to consider when purchasing a new build from a developer. A new construction home presents almost endless opportunities, and many people are excited to customize an estate fully. Being aware of potential roadblocks before starting the process can eliminate setbacks. Read on to learn about 10 important things to know before buying a new construction home.
The Buyer Is the First Owner
Whether planning an upsize, a downsize, or a relocation, there is something special about knowing the home is truly one's own since no one else has ever lived in it. The feeling of moving into a pristine home that can be customized to one's personal tastes is unlike no other. Additionally, buyers know there will be no hidden surprises emerging that previous owners didn't disclose. As the first owner, new construction homebuyers can have a fresh start.
Almost Everything Is Customizable
New construction homes usually offer a high level of customization, especially if the developer is still actively building homes. Buyers can select their preferred layouts, designs, or other features. Even the exterior paint colours can be chosen.
With a new construction home, buyers can design the interior to their tastes and implement high-ROI exterior home improvements from the beginning instead of installing them down the road.
Builders Dictate Move-In Timelines
Buyers who aren't flexible on their timelines should reconsider a new construction home. New home builds take time, and customization factors could add several months to planning a move. Weather, labour, permits, inspections, and other factors can also affect the timeline. New construction homebuyers should research how to deal with construction delays.
Model Homes Are Not the Standard
One important takeaway buyers need to know is that the model home they likely viewed will not be the standard. Chances are, the model had all the premium upgrades and the extra bells and whistles, which add a significant amount to the overall cost of the house. A new construction home will only have the features the homebuyer selects. Therefore, it will only have the upgrades the buyer is willing to purchase.
Plan for Hidden Costs of New Construction
Developers advertise a "basic" price point, but the price can significantly change if customizing a home. If any of the standardized features are altered, this can quickly drive up the price.
Unforeseen costs and other changes during the build process can also increase the price, especially if material costs or market conditions are affected. It's wise to include padding in a budget for any potential unexpected costs.
New Construction Homes Are Typically Low Maintenance
Owners of newly constructed homes can rest assured their home is fresh, and they won't have to worry about any immediate upgrades, repairs, or other projects needing to be done. A turnkey property means homebuyers can enjoy themselves!
Builders Are Not One-Size-Fits-All
Builders are far from one-size-fits-all. Some are highly professional, while others may be inexperienced. Therefore, new construction homebuyers should carefully vet out all developers before committing. They can vet out developers by talking to other new construction homebuyers or consulting a trusted real estate agent.
Builders may also subcontract certain jobs to other companies, so due diligence is required for developers and the people they collaborate with.
Increase Equity with Energy-Efficient Materials
New homes are often outfitted with the latest energy-efficient materials. Homeowners who want to live more sustainably won't have to worry about reconfiguring their homes to accommodate a greener lifestyle because the features are already built-in.
Energy-efficient materials ensure that new construction homes are optimized for the modern era, meaning they might hold a higher value over time. Additionally, energy-efficient materials can reduce the costs of seasonal climate control.
New Construction Homes Are Up to Code
Another appealing aspect of moving into a brand-new home is no worries about lead paint, asbestos tiles, or other now-banned materials used in decades gone by. New construction homebuyers working with vetted contractors can have peace of mind regarding critical home inspection items.
New Construction Homebuyers Have Limited Negotiating Ability
Unlike the negotiation between buyers and sellers in previously owned homes, it's not the same process with developers. Most are firm on their price point and won't budge. Instead of negotiating the price, buyers can ask for discounts on upgrades instead of lowering the base price.
Buying a new construction home comes with many pros and cons. Understanding these advantages and disadvantages is key when deciding if it's the right decision because some of the negatives may be dealbreakers while others may not matter so much. A new build is an ideal choice for some homebuyers, but others may be better off purchasing a previously owned home.