Living in Barrie: Everything You Need to Know Before Relocating to Barrie [2023]
Posted by Peggy Hill on Thursday, December 22, 2022 at 11:00 AM
By Peggy Hill / December 22, 2022
Comment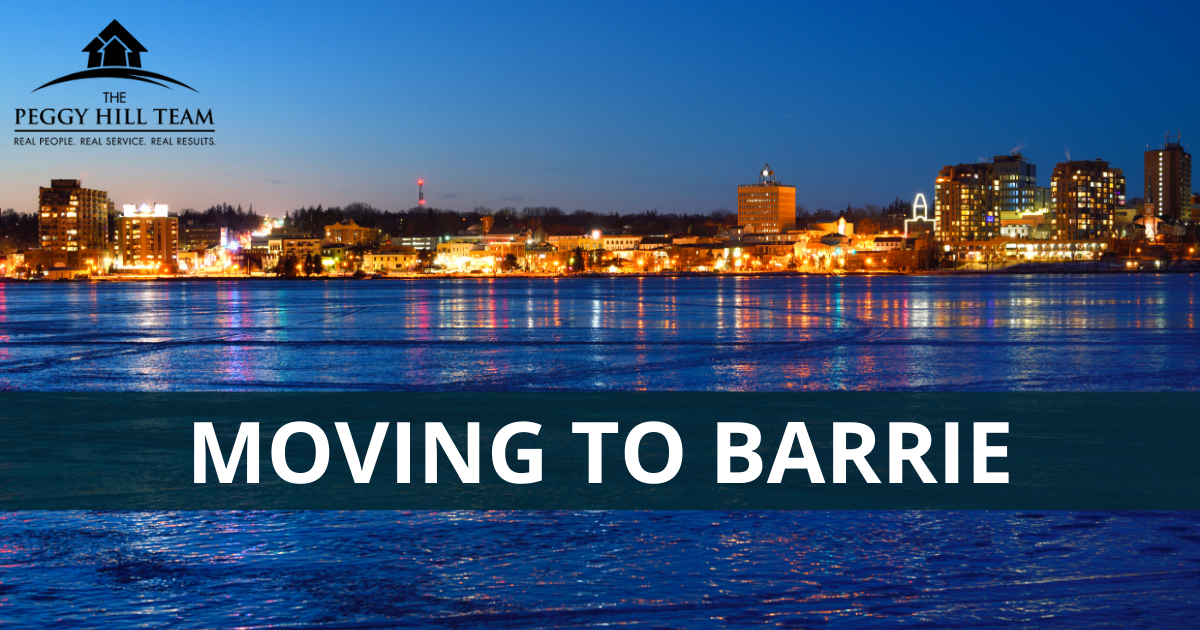 Is Barrie A Good Place to Live?
The city of Barrie is a great place to live; just ask any of its 153,000 (and growing) residents! Located just outside of the Greater Toronto area, people love living in Barrie because it offers a big-city quality of life for a lower price.
Its scenic position on Lake Simcoe's Kempenfelt Bay provides summer fun and year-round beauty, while nearby ski resorts keep the adventures going during winter. Along with a thriving workforce and economic development, there's never been a more exciting time to make this your home. Have the homes for sale in Barrie caught your eye? Before you make the move, here's everything you need to know to prepare for relocating to Barrie.
Cost of Living in Barrie
The cost of living in Barrie is lower than living in nearby Toronto in nearly every category. However, real estate prices in Barrie have increased in recent years, with the average home selling for approximately $563,527. Between 2017 and 2019, the average cost of a home rose by seven percent. Home prices are, of course, subject to change by region. The most expensive neighbourhoods in Barrie have home prices that exceed $1.5 million.
In Barrie, monthly rent for an 85-square-metre furnished apartment in an upscale area of town averages about $1,850. Monthly rent for an 85-square-metre furnished apartment in a typical area of town averages $1,520. A smaller, furnished studio apartment of 45 square metres in an expensive area of town rents for significantly less per month at about $1,190, and even less in a more affordable part of town at about $920.
The cost of utilities in Barrie is higher than the national average. Monthly utilities in an 85-square-metre apartment will cost approximately $286 for heating, electricity, and gas compared to the national average of $166. Utilities for a studio apartment may cost slightly less per month at $211. Internet service is available for about $59 per month for an 8 Mbps service.
Groceries, like most other commodities, are less expensive in Barrie. Meat, dairy, and produce are all priced lower than in the nearby city of Toronto. One litre of milk will cost $2.95, and a dozen eggs are approximately $3.92. Gas is typically around $1.20 per litre.
Public transportation prices are also more economical in Barrie than in other parts of the country. A monthly public transportation pass typically costs $87. Likewise, an 8-kilometre taxi trip during the week may cost around $25.
Barrie Job Market
Quite a few large companies employ people in and around Barrie, providing another reason why Barrie is an attractive residential location. Some of the city's major employers include:
Royal Victoria Regional Health Centre
Coca-Cola, Georgian College
Partnership Centre and Centre for Health and Wellness
The City of Barrie
The County of Simcoe
Simcoe County District School Board
TD Canada Trust and TD Waterhouse Regional Centre
TD Canada Trust Technology and Operations Centre
Scotiabank Regional Centre
BMO Data Centre
IBM Canada
Leadership Data Centre
The Source Distribution Centre
Coca-Cola Bottling Company
Canadian Mental Health Association - Simcoe
Hydro One Ontario Grid Control Centre
It's evident from this list that Barrie is a popular town for large companies. This is partly due to its proximity to the bay and accessibility to other areas of the country by various modes of public transportation.
Popular Industries in the Area
According to the 2016 census, retail is the largest industry in Barrie, employing 10,615 individuals. The next largest sector is health care and social assistance with 8,890 individuals, followed by construction and accommodation and food services with over 6,000 employees each.
Things to Do in Barrie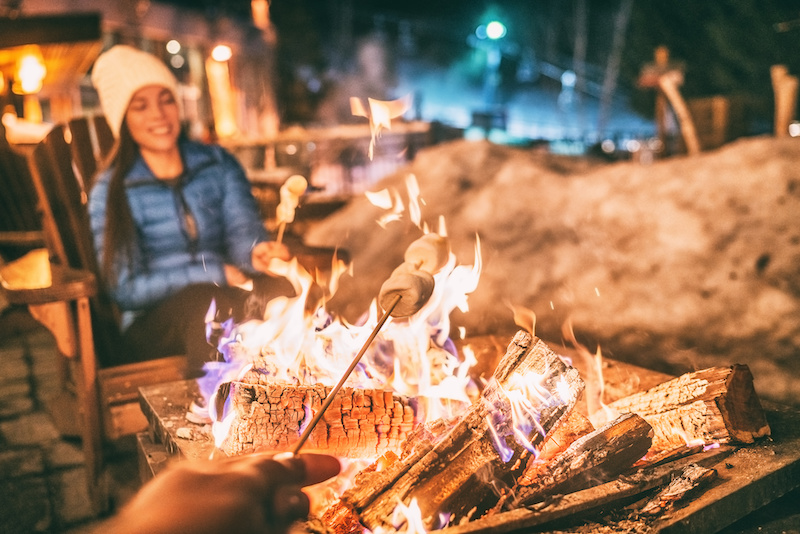 There are plenty of fun things to do in Barrie! Multiple festivals throughout the year highlight local holidays and traditions. Residents and visitors alike can participate in the Celebrate Barrie festival, which launches the warm weather of summer. This festival is followed by Promenade Days, Canada Day activities, and Kempenfest in August.
There is also a lively Farmer's Market, which supports local farmers and artisans. Residents can pair a visit to the Farmer's Market with a walking tour of downtown Barrie to learn more about the area's history.
Barrie has a large retail shopping environment, containing everything from shopping malls to local boutiques and gift stores.
In the winter, people can take in a hockey game at Barrie Molson Centre, where the Barrie Colts play or visit the MacLaren Art Centre in downtown Barrie. The art gallery is the home of a bronze cast of Rodin's sculpture, "The Thinker."
Outdoor Activities
Swimming, sailboarding, canoeing, boating, and other water activities around Kempenfelt Bay feature prominently in the lives of Barrie residents. Many people walk, run, and ride their bicycles around the bay. A focal point when visiting the waterfront is the Spirit Catcher Sculpture, created by Ron Baird for Vancouver's Expo 86. This massive sculpture is 21 metres high and made of 16 quills that rock back and forth when the wind blows. It is often used as a reference point when giving directions near the waterfront.
Additionally, people often play on or gather around Centennial Park's accessible playground. There are also sandy beaches like Johnson's Beach that provide residents with the opportunity to bask in the glow of the sun along the waterfront.
There are several parks in "Old Barrie." Sunnidale Park Arboretum is an oasis in the middle of the city containing paved walking paths and wooded trails for exploration.
In the winter, residents can take part in downhill skiing, snowboarding, or tubing. There are several local ski areas; the city's location in a natural snow belt provides ample snowfall.
Restaurants, Breweries, & Bars
A plethora of options for dining, drinking, and socializing awaits the residents of Barrie. Breweries like Flying Monkeys, Redline Brewhouse, and Barnstormer Brewing and Distilling offer brewery tours and taprooms. There are hundreds of restaurants in Barrie, from eclectic boutique restaurants to old-school burger places to traditional English tea shops. An area of town known as the Golden Mile has trendy restaurants that feature burgeoning chefs and restaurateurs.
Nightlife
Barrie is the home of two primary performing arts venues: the Five Points Theatre and the Georgian Theatre, which host various professional and amateur productions, film screenings, concerts, and other performances. Several live performance companies call Barrie home, including Theatre by the Bay, Talk is Free Theatre, and the Huronia Symphony. The local university hosts an annual live concert series, while the downtown entertainment district contains several nightclubs that come alive after hours with live music, fun, and friends.
Climate in Barrie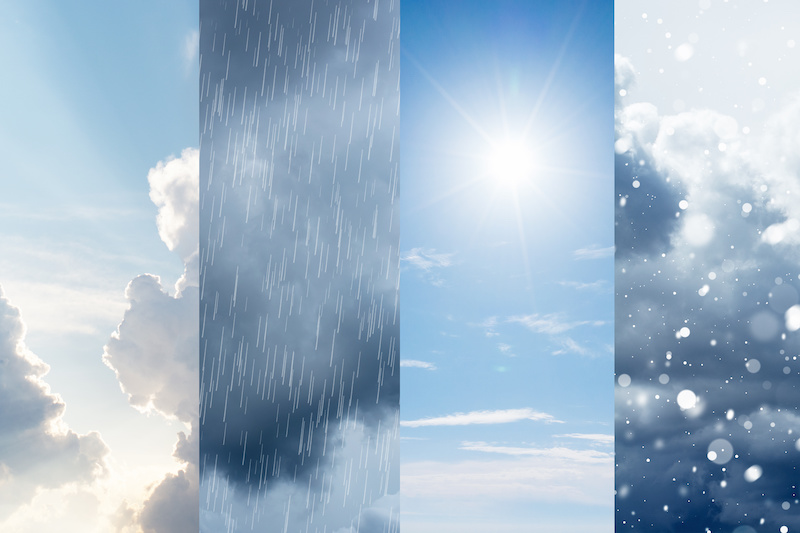 The best time of year to visit Barrie is in the early summer. During this time of the year, the days are long and the weather is warm, but the evenings are still comfortable. However, the end of the summer can be pretty hot and humid, with the average July maximum temperature around 26.3 ℃. The winter months can be bitterly cold, with January's average minimum temperature -12.4 ℃.
Barrie gets a lot of lake-effect snow based on its location on the bay and proximity to the Great Lakes, receiving an average of 223 centimetres of snow per year. Those moving to Barrie during the winter should come prepared with cold-weather clothing.
Traffic in Barrie
Due to the many people who travel to and from Barrie throughout the week, traffic is common. Several major thoroughfares, like Mapleview Drive and Bayfield Street, often get congested during peak travel hours. The city has imposed traffic calming measures, such as installing timing systems on stoplights to allow maximum vehicle movement during an intersection and employing traffic monitoring systems to improve traffic flow. Barrie's Geographic Information System (GIS) provides information about traffic patterns throughout the day, traffic volume, road closures, and available parking and driving times to popular areas of the city.
Alternative Routes
The primary route between Barrie and Toronto is Provincial Highway 400, a road that splits Barrie on a north-south line. Various other county roads travel into and out of the city, in addition to major arteries like Mapleview Drive, Ferndale Drive, 10th Line, Big Bay Point Road, and others. Main thoroughfares become congested during commuting hours in the morning and evening. The closest major airport is in Toronto.
Public Transportation in Barrie
Historically, Barrie was serviced by passenger rail. People from the city would escape to Barrie to enjoy the waterfront and beautiful landscape. Since the advent of interurban and commuter rail, however, city leaders in Barrie provide residents with several modes of public transportation within the city and beyond.
Barrie Transit operates a multitude of bus routes within the borders of the city. There is also a commuter rail line, called the Barrie Line, operated by GO Transit. This line connects the Greater Toronto Area to Barrie and operates primarily during the workweek.
If commuter rail is not a convenient option, GO Transit offers a daily commuter bus service to the Greater Toronto Area.
Barrie Schools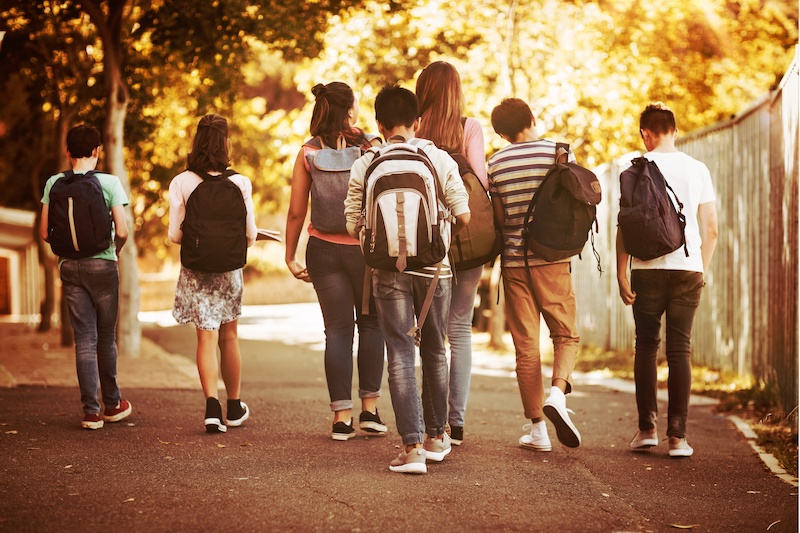 There is a variety of educational opportunities in Barrie. Georgian College, with over 10,000 full-time students and 25,000 part-time students, is northeast of town. The college's School of Design and Visual Arts relocated to the downtown district several years ago.
Barrie is home to English public, English Catholic, French public, and French Catholic schools and has two English school boards and two French school boards. Additionally, various private and specialized schools in and around the area provide education to children in kindergarten through twelfth grade.
Discover Barrie
As an energetic and thriving city with an affordable cost of living, Barrie is attractive to those looking for scenic views, recreational opportunities, or employment. A true tourist destination offering four distinct seasons, there is always something to do or see in Barrie. Additionally, its proximity to Toronto makes it attractive to those who desire to live near a large city but still experience the small-town feel.
If you'd like to make your home in Barrie, contact The Peggy Hill Team of RE/MAX Hallmark with Ontario Real Estate Central at (705) 739-4455 to get in touch with a local real estate agent and discover your Barrie dream home today.