Is Barrie Walkable? 6 Barrie Neighbourhoods With Good Walkability
Posted by Peggy Hill on Thursday, January 26, 2023 at 12:44:29 PM
By Peggy Hill / January 26, 2023
Comment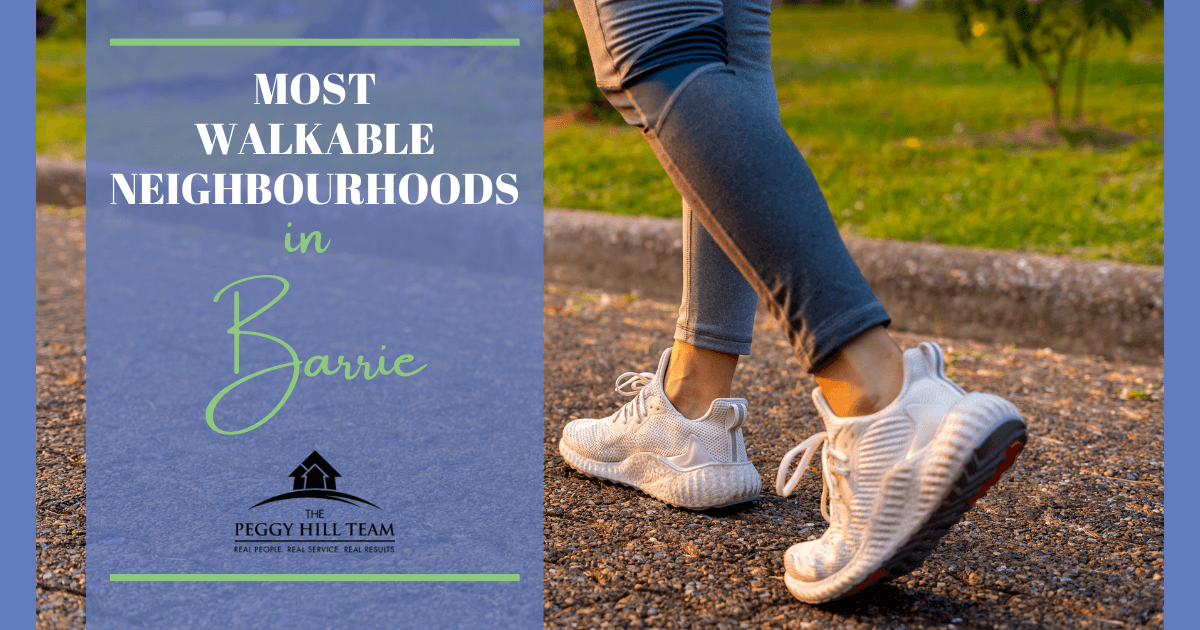 The city of Barrie is ideal for people who like to be on the go and enjoy getting there on their own two feet. This city, located on the shores of Lake Simcoe in southern Ontario, earns high marks for its walkability. Golf courses, shops, restaurants, and parks are all just a short stroll away for residents of Barrie's vibrant communities.
Living in Barrie provides a perfect blend of residential and commercial, with a wide variety of homes and businesses intermixed to give residents the best of both worlds. Available homes come in various styles and sizes, but all share a distinct small-town charm and proximity to everything Ontario offers as a major metropolis.
Step right into the luxury of having so much within convenient walking distance in one of these Barrie neighbourhoods!
Ardagh Bluffs
Ardagh Bluffs is particularly walkable because the scenic wooded area is a nature lovers' paradise. Named for the nearby Ardagh Bluffs outcropping, this neighbourhood surrounds a beautiful nature preserve with plenty of inviting trails. Residents also appreciate the option to stroll to the Peggy Hill Team Community Centre, which offers a lap pool, a state-of-the-art gym, and meeting rooms for rent.
Sunnidale Park, the largest urban municipal park in Barrie, offers even more reasons to get outside and take a stroll. Visitors to Sunnidale can spend hours simply wandering through the paths full of colourful flora and fauna, much of which is marked with interpretive placards and identification tags. Birdwatching and trips to the adjacent arboretum are popular pastimes at the park.
Another benefit of living in Ardagh is always having access to fresh air and food. The Corner Market is a long-time staple of the community, dishing out meats, produce, and various baked goods. This famous market is an excellent place to stock the freezer with favourite foods, and there are also plenty of hot and ready takeout options for those nights when cooking dinner just isn't on the menu.
Homes in Ardagh Bluffs usually sell for between $500,000 and $1,000,000, making the neighbourhood accessible for a wide range of budgets.
Ardagh Bluffs Amenities
Close to highways
Harvie Park
Hiking trails
Several nearby restaurants and shops, including a Starbucks and Best Sicilian Gourmet
Medical and dental services in the community
Mapleview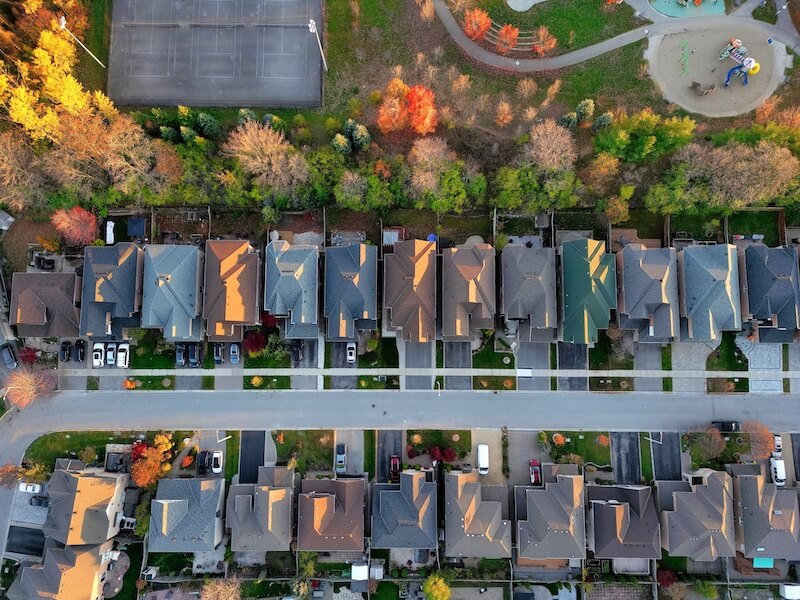 Mapleview has grown significantly in recent years, welcoming many new residential developments and, thus, many of Barrie's new construction homes. Over 900 homes comprise the neighbourhood, one of the most sought-after in Ontario (and certainly Barrie). You'll find a combination of larger, stately single-family homes and plenty of undeveloped plots for those who want to customize their dream home in Mapleview.
Lougheed Park, one of Barrie's best parks, is just around the corner from the neighbourhood and provides numerous opportunities to enjoy The Great Outdoors. Hit the tennis courts or soccer fields to play for the championship or just for fun with friends. The playground is also a popular spot, particularly with the youngest Mapleview residents, while the community's four-legged citizens consistently give the dog park excellent reviews and deem Barrie a dog-friendly city.
The waterfront homes in Mapleview get a front-row view of the gorgeous and serene Lake Simcoe, which can be explored by walking around. The inland lake is one of the largest in Ontario, and it's a nautical getaway complete with opportunities for fishing, camping, boating, and more. Anglers especially rave about Lake Simcoe for its variety of species and wintertime ice fishing scene. Lake Simcoe is packed with kite surfers and jet skiers in the summer.
Mapleview Amenities
Easy access to marinas
Close to South Barrie GO station
Near outdoor-focused stores like fishing shops
Close to several parks
Painswick South
Contrary to "pain" being in its name, this walkable neighbourhood is a pleasure. Located in the southwest corner of Barrie, Painswick South features a healthy combination of residential homes and commercial spaces, all close to each other.
Homes for sale in Painswick South tend to be quite spacious overall, and while older houses are still quite popular, Painswick South seems to get more modern by the day, thanks to several new subdivisions and new-construction homes cropping up.
The community's relaxed, wellness-focused lifestyle isn't contained to just homes. Nearby Modo Yoga Barrie encourages both, offering regular yoga classes throughout the week and drop-in classes for those who want to get some namaste on their own schedule. Painswick South residents can even purchase an unlimited yoga session membership to stretch their wellness budgets—and legs.
Because life is all about balance, residents of Painswick South are fortunate enough to be able to follow their noses to J'adore Fine Cheese & Chocolate on Dunlop Street. J'adore, a locally owned and operated bakery, is always fully stocked with all kinds of hand-made goodies. Customers can pick up everything from cured meats to vegan and dairy cheese, plus fresh bread. The shop's wine and cheese-tasting events also make for great date nights in town, and best of all, many residents can even walk there!
Painswick South Amenities
Sports fields and courts
Walking trails
Tim Hortons
Close to a grocery store
Known for having an abundance of locally-owned restaurants
East Bayfield
East Bayfield is technically situated in the northern portion of Barrie, which is ideal to access Barrie's best outdoor activities. This neighbourhood consists of newer, single-family detached homes with spacious yards, so it's perfect for those looking to spread out without bumping into neighbours in either direction.
Play the day away at Barrie Sports Dome, just a short walk from the East Bayfield community. This facility contains several large fields, a batting cage, and a driving range. In addition to the classics, there's also a range of lesser-known activities to try at the Barrie Sports Dome, including Archery Tag and Bazooka Ball. Guests can even climb into giant inflatable bubbles and play a full-body soccer game!
East Bayfield Community Centre is the premier hub for all things recreation. The 25-metre swimming pool and large gymnasium host many events and competitions throughout the year and regular classes for people of all abilities and experience levels. Everyone knows hockey season never truly ends in Canada, and two arenas are housed within the community centre. There are also a couple of electric vehicle charging stations on-site.
East Bayfield Amenities
Accessible playground
Close to parks
Near the Barrie taxi terminal
Close to several shops and boutiques
South Shore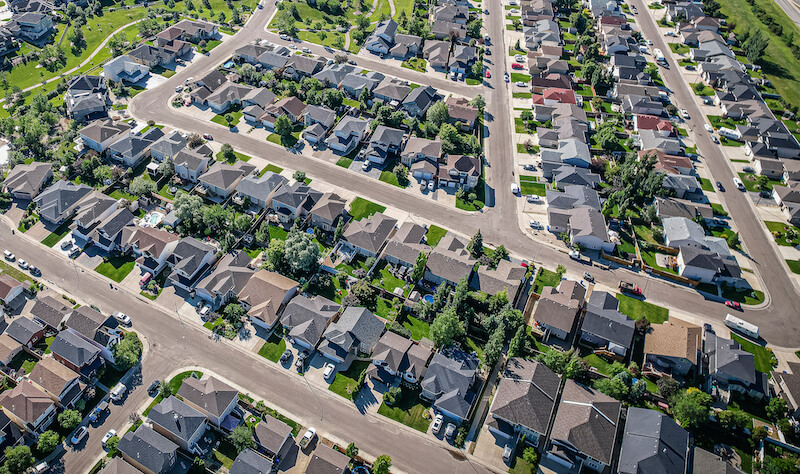 Homes in the South Shore neighbourhood typically fetch top dollar, and rightly so, because buyers get the whole package. The houses here are mainly coveted because South Shore is known for hosting many community activities throughout the year, encouraging residents to get outside. Homes in South Shore are also great for accessing all the things to do in Barrie. Residents are within easy walking distance of neighbourhood events such as open mic nights, yoga classes, and festive happy hours at local bars and restaurants on any given day.
South Shore homes range in style from luxury high-rise condos to cozy bungalows, and most are just a few minutes from the town's bustling commercial hub.
When residents have to leave South Shore for a time, and their destination is out of reasonable walking range, it couldn't be easier than with the Allandale Waterfront GO Station right next door. Hop on the rail and quickly get to many other destinations around town or make a day or overnight trip to Toronto, which is only two hours away.
Speaking of Allandale, the nearby Allandale Station Park is always a good time. Over 300 hectares of open green space beckons visitors to enjoy numerous outdoor activities, ranging from hiking trails and fitness classes to Frisbee games and events held under the gazebo. The waterfront also adds a nice touch to this already picturesque urban oasis.
South Shore Amenities
Brentwood Marina
Southshore Community Centre
Minet's Beach
Tyndale Park
Holly
Holly, an Essa Township community, has a classic suburban feel with an array of modern homes with plenty of curb appeal. Beautiful stone and brick homes are familiar sights throughout the neighbourhood, and homes for sale in Holly typically list from the $600s to $1.1 million. This community puts residents just a few minutes away from some of the best parks in the Barrie area.
Tangle Creek Golf Club is just up the road from this community and offers one of the finest golfing experiences in all of Ontario. It features a 400-yard driving range and bent grass fairways extending as far as the eye can see and is considered among Barrie's best golf courses. The course has bunkers galore and enough ponds to ensure each of the 18 holes provide a new challenge for every golfer.
Whether it's party time, playtime, or preschool time, the Holly Community Centre is this neighbourhood's one-stop shop for all kinds of activities. The centre has a large auditorium equipped to accommodate 250 guests, and there are multiple smaller rooms to hold meetings or other small-group gatherings.
Holly Amenities
Simcoe County Forest
Indoor pool
Hiking trails
Garibaldi Lookout
Discover Walkability in Barrie
It's no coincidence that many of Barrie's best neighbourhoods are also some of its most walkable! The option to get around town on foot is part of what makes Barrie such a great place to live. All of your favourite places are just a few steps outside your front door.
If you'd like to make your home in Barrie, contact The Peggy Hill Team of RE/MAX Hallmark with Ontario Real Estate Central at (705) 739-4455 to get in touch with a local real estate agent and discover your Barrie dream home today.