4 Tips For Investing in Luxury Condos: Choose the Best Location, Amenities & Rental Strategies
Posted by Peggy Hill on Monday, November 28, 2022 at 3:28:26 PM
By Peggy Hill / November 28, 2022
Comment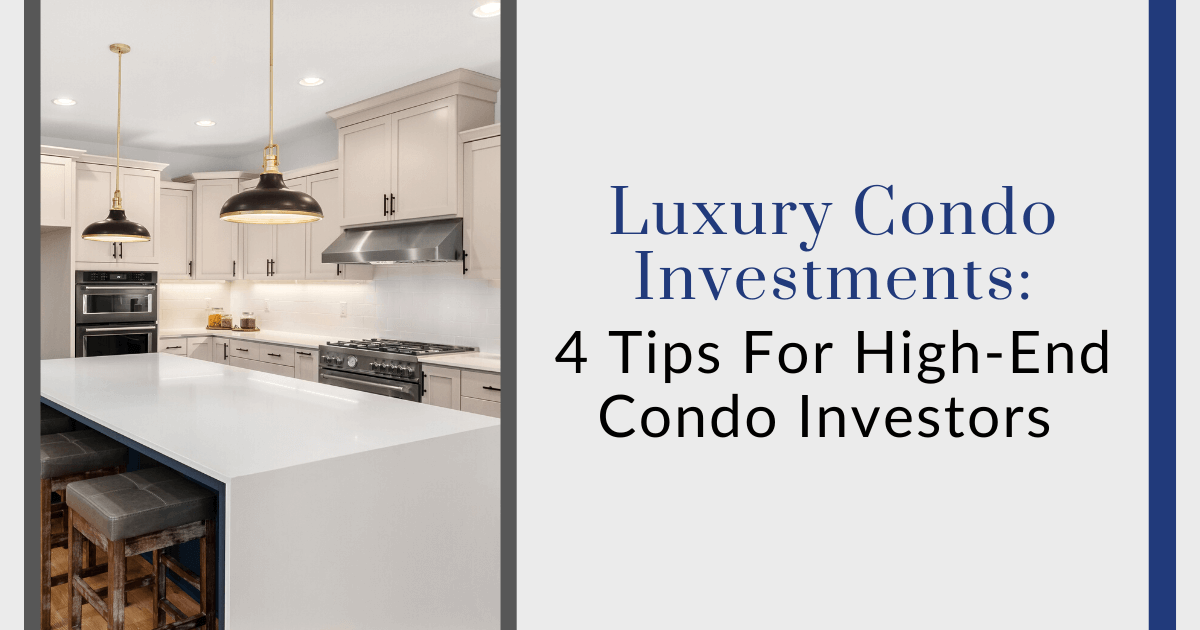 Real estate investing comes in many forms. Whether it's a primary residence, a vacation escape, or a long-term rental, the many types of investments make real estate accessible for many people. Anyone who loves penthouse lifestyles and top-tier amenities may consider expanding their portfolio with luxury condo investments. Buying an upscale condo is unique compared to buying a townhouse or single-family home. There are plenty of nuances associated with these assets, but learning these essential tips can help you find the best luxury condos for sale in your city.
Focus on Location
The saying "location, location, location" is more than just a cliché. A luxury condo's location plays a significant role in determining its value. An ideal location can be determined by various factors, such as property values, commute times, and average rental rates. Even the most opulent condo in the world would be less valuable if it was in a subpar location.
Consider the community, city, or town where a home is located when determining a good location. It is common for luxury condos to be built in an urban environment—close to restaurants and retail stores. Residents benefit from mixed-use residential and commercial districts that provide a balanced and desirable lifestyle. Quality and convenience are important to homebuyers, so things like proximity to roads, schools, and essential stores will also impact values.
Amenities Are Essential For a Luxe Lifestyle
Amenities are a key selling point for luxury condos, and they can help you select a more valuable investment. Buyers and renters alike are expecting the best of the best when it comes to amenities, so luxury investors need to deliver in order to get the best returns. Luxury condo communities must provide the most innovative and creative amenities to compete with the competition down the street. The amenities offered by condominiums tend to be extensive. The increased prevalence of work-from-home careers means people prioritize in-building workspaces. Even if you still work in an office during the weekday, having a quiet place to read or catch up on emails can be priceless.
Life can't be all about work, though. Investors should also prioritize amenities that support desired lifestyles such as:
Swimming pool
Private beach
Controlled access parking
Community lounge
Pet-friendly
Concierge services
Grilling area
When selecting a living space, price and size are no longer the only factors to consider. Whether you're interested in renting out your condo or holding it as it appreciates, these top-tier amenities will increase your chances of a favourable pay-off.
What to Know Before Renting Out a Luxury Condo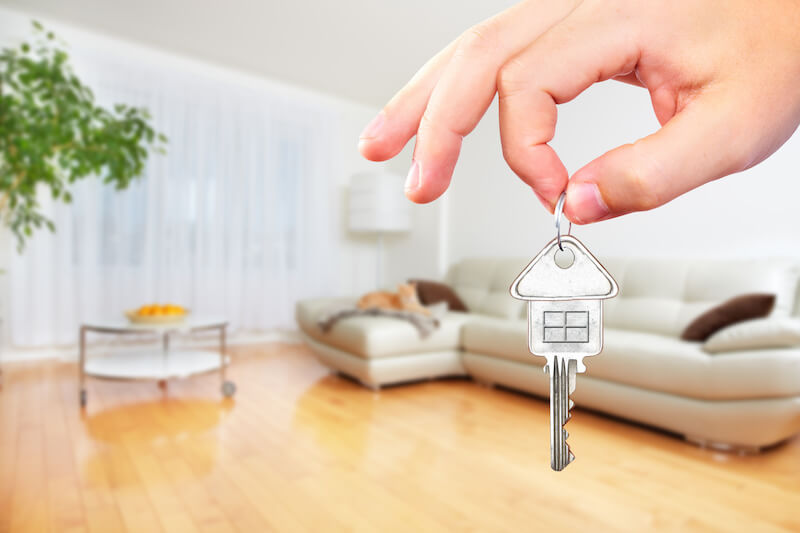 Luxury condo owners can make money by renting their property, either as a long-term property or a short-term vacation rental. Taking on the responsibilities of a rental property requires due diligence. There may be a downside to this action if essential considerations aren't taken. To help get started, here are a few things to consider:
The Condition of the Condo
Keeping your condo in peak condition will help preserve property value and keep rental rates high. Ensure that the property meets the national and local regulations for safety and livability. One upside of luxury investments is that working appliances, electrical wiring, gas pipelines, heating, and ventilation are less likely to require repair before renting. In the world of luxury real estate, a good condition means more than functionality. Implementing some luxury condo design ideas can help your property stand out in a crowded market.
Get Advice From Experts
It's always helpful to consult a professional before renting out your luxury condo. Rental income is reported on tax returns in most countries, so helpful information will determine what expenses are deductible and whether you qualify for tax deductions. It may also be helpful to consult an attorney to learn more about landlord-tenant laws. An attorney can also draft a lease—make sure it complies with local laws.
Liability Insurance
Landlords need to be prepared to take on certain liabilities. Even if you take abundant precautions against common household hazards, landlords can be potentially legally responsible for accidents and injuries that occur on a property they own. All luxury condo investors should research liability insurance before renting their units.
Views Add Value
There's no debating it: desirable views can increase real estate values. The most luxurious condo communities typically offer some of the best scenery in town. Sweeping mountain vistas, long-range water views, and glittering skylines are an amenity that never goes out of style
What views are most valuable? It's hard to quantify views because they are subjective. The best view for one person might not be the best for another. Views aren't equally valuable or desirable, and a view in one location may not be desirable in another. In a dense city, a luxury condo with woods or green space nearby tends to be more expensive, but it would most likely be cheaper in the countryside.
Invest in Luxury Condos Intelligently
When it comes to luxury investments, many people debate over buying a condo or a house. Condominiums offer several perks that detached properties can't compete with. Since the association handles many condo maintenance tasks, maintenance is often a breeze. Consider the location, amenities, rental strategies, and views to ensure you make the best investment. Are you ready to grow your portfolio? Explore the many opportunities offered by luxury condos in your city.