4 Luxury Condo Interior Design Ideas: High-End Furnishings & Upscale Style
Posted by Peggy Hill on Tuesday, November 15, 2022 at 9:51:52 AM
By Peggy Hill / November 15, 2022
Comment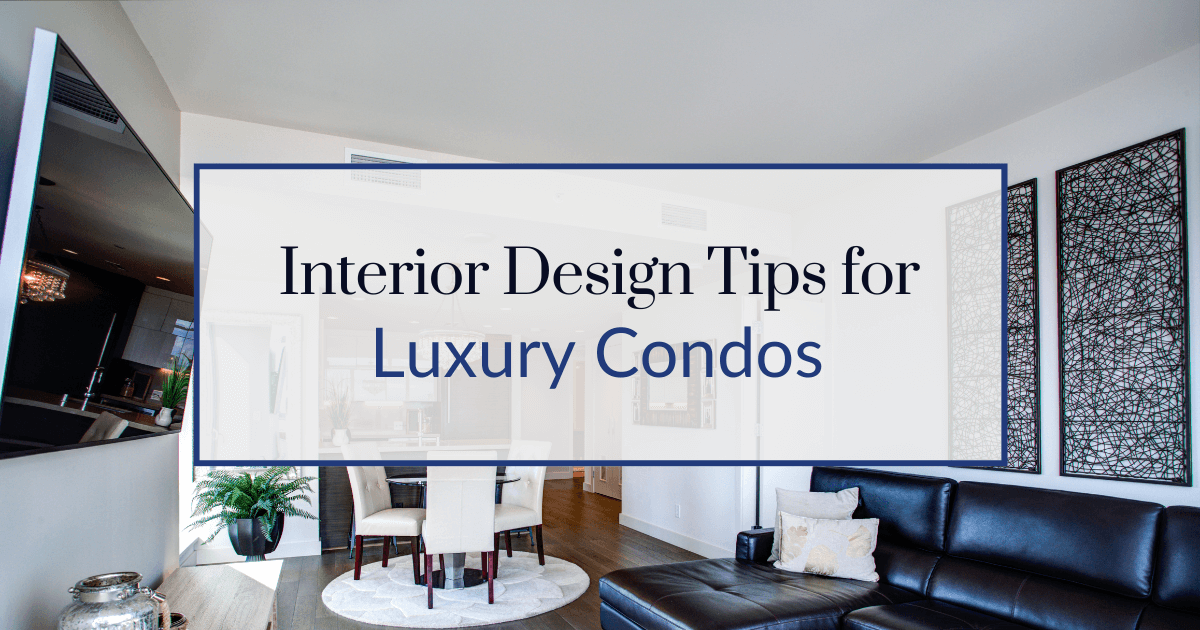 Living in a luxury condo can be an exciting step in anyone's life, but you might feel unsure when it comes time to decorate and design the interior of your new space. You want to ensure the vibes maintain that luxurious feel while making it feel like home. It may be hard to know where to start, but with a few design tips and ideas for direction, you can find the process fun and enjoyable. With the right materials, colours, and decor, you can use the following list to inspire your condo's interior design and guide you toward the home of your dreams.
Select High-End Materials & Appliances
Interior design begins with the basics. Things like flooring, fireplaces, and appliances all impact the home's overall design. When you select high-end materials for these areas, you can start creating a luxury look from the ground up.
The materials you use in your home don't just have to be expensive to be luxurious; they also need to be well-made and have added value beyond their appearance. Ensure any materials you use are functional and match your aesthetic.
Materials like stone, quartz, and glass can upgrade a home's interior while providing functional value. Metal accents on staircases and windows can also help create a more luxurious feel. Hardwood floors can make a home feel more expensive and allow you to customize more flooring with the help of rugs and runners.
The appliances in your home are another way to use better materials. Getting high-end models for your refrigerator, stove, and washer/dryer can make your home feel more sumptuous. The newest models are typically the most energy-efficient, helping you store more food, cook complex meals, and clean your clothes with less energy waste while increasing your home's value.
Use Neutral Colors
If you think neutral colours are boring, it may be time to reconsider. Neutral colours are often used in luxury interior decorating as they add warmth to a home without detracting from its overall design and architecture. They also highlight different textural details in your home by providing a clean background. Most importantly, neutral colours never go out of style and offer more value than trendy colours that come and go.
Having tasteful neutral colours on the walls of your home doesn't mean everything is in shades of beige. Colours like sage, ochre, grey, and oyster white can provide a calming atmosphere in your home and make the space feel larger than bright and bold options, providing a perfect canvas for highlighting pieces of art and other home decor items.
Showcase Large Pieces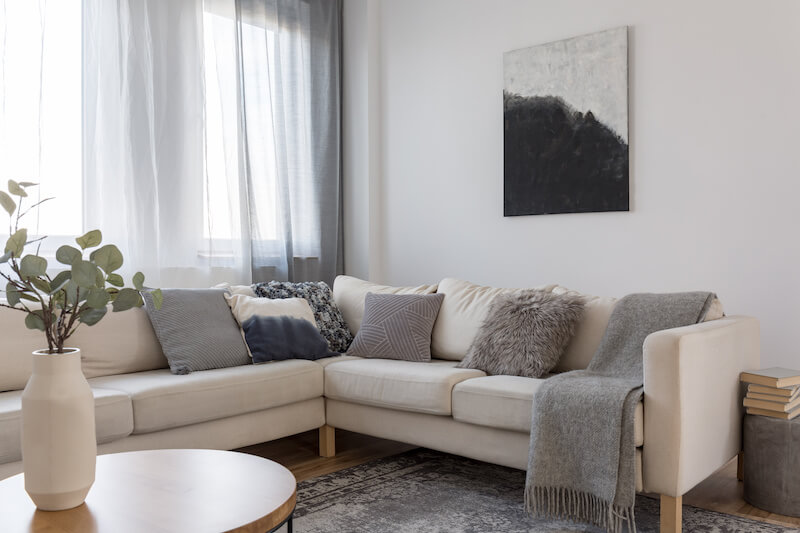 Having a neutral canvas allows you to highlight other items in your home and let them take center stage. Things like mirrors, rugs, art, photographic pieces, and unique furniture can create new focal points in a room and allow you to express your creativity and personal style, even when designing small spaces.
Try arranging furniture away from the walls. Doing so can change the room's composition and create a new focal point for conversation or recreation. Clever furniture arrangements can also open up smaller spaces and emphasize the room's functionality. Mirrors can also make areas look bigger by reflecting the space and increasing light.
Emphasize your unique home decor pieces in your home's luxury design. Making these pieces the focal point creates a conversation topic and helps you showcase the things that matter most. Remember, too many items in a space can make it look cluttered rather than elegant, so choose wisely.
Enhance Views
Another way to make your condo feel more luxurious is to take advantage of natural light. Enhance any views and let the light shine when you have the chance. Ensure windows are unobstructed by furniture and avoid heavy curtains and complicated drapes.
You can also emphasize a window and make it a focal point if there is a unique view that you and visitors will enjoy seeing. Doing so allows you to feel more comfortable and proud of your living space.
Create a Luxury Look that Lasts
Designing the interior of your luxury condo is a significant element of making a space feel like home. By taking the time to carefully consider your options and making decisions emphasizing luxury and the finer things, you can create a look that doesn't just feel like home but creates long-lasting value. No matter what interior design style you enjoy, you can make it your own with the help of these tips.