6 Smart Home Technologies that Yield Good ROI
Posted by Peggy Hill on Friday, August 27, 2021 at 7:31 AM
By Peggy Hill / August 27, 2021
Comment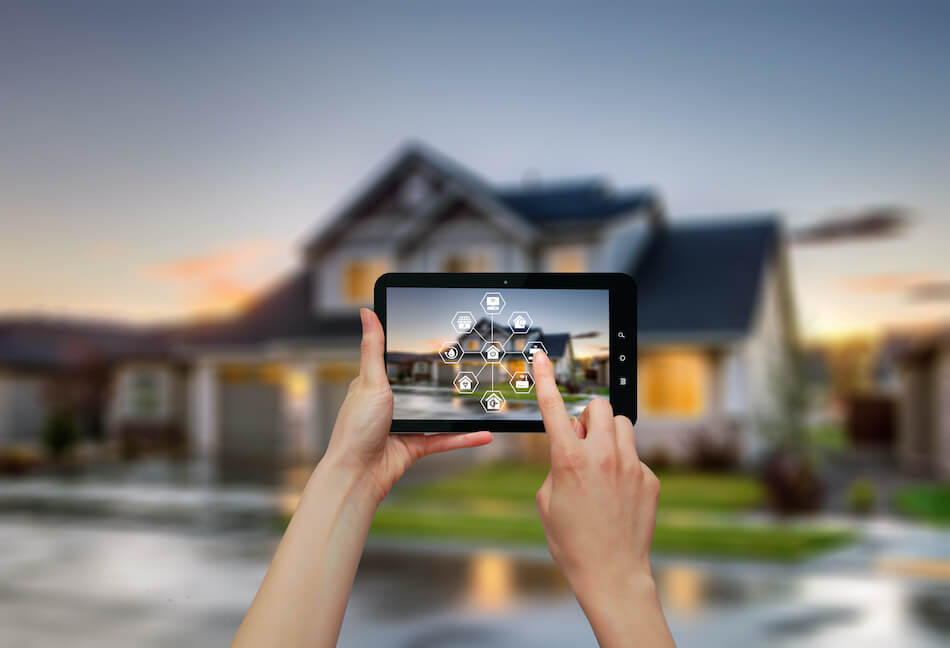 Smart technology in the home is steadily becoming the norm. Homeowners who want to add appealing features to their houses that yield a good ROI should consider integrating smart home technologies in various areas. Smart home upgrades are designed to boost convenience, efficiency, and security. In some cases, homeowners can recover 50% or more of their smart home technology investment. After overcoming the challenges of making a down payment, homeowners should maximize the value of their homes by making high-ROI upgrades.
Real estate agents and brokers consistently say homebuyers are willing to pay more for houses that possess smart technologies. Looking to integrate some smart features into the home? Here are six smart home technologies that yield a good ROI.
Energy-Efficient Smart Appliances Save Money
Homeowners looking to add some dazzle to their home with smart tech should start with smart appliances. This is one of the best smart tech investments to make. Most smart appliances are highly energy-efficient and extra convenient. Users can turn their appliances on and off remotely from their phones. Other devices are designed to detect usage patterns and run themselves. Desirable smart appliances on the market to buy include clothes washers, dryers, refrigerators, dishwashers, and standalone freezers. Buyers usually evaluate the appliances in homes they look at, so this is a great upgrade when factoring in ROI.
Enjoy Peace of Mind Smart Security Features
Security has evolved into an increasingly desired feature in a home for buyers. Approximately 65% of people want security locks, cameras, and doorbells. About 75% of homebuyers want smart smoke alarms. Homeowners who add smart security features find they receive a strong ROI for their efforts because it adds immediate value to their properties. Any combination of smart security features is a good investment. Most of the smart security products on the market are Wi-Fi connected, and users can control their home security from an app on their smartphone.
Make the Switch to Smart Thermostats
Smart thermostats are one of the top smart technologies desired in a home. Designed to adjust a household's energy consumption, it can be programmed or controlled remotely from a smartphone. Smart thermostats help lower energy bills. As these devices have significantly come down in price in recent years, it's a relatively low cost that easily yields a strong ROI. In 2018, a Coldwell Banker survey found 77% of people sought out smart thermostats. In 2021, this trend continues as smart thermostats are currently ranked as one of the top three technologies desired in a home.
Get More From Smart LED Lighting
Smart LED lighting is steadily growing in popularity. Homeowners looking to add more "wow" factors to their homes should consider investing in this relatively inexpensive technology. It's not only a feature buyers seek, it's reliable, convenient, efficient, and has a longer lifespan than traditional incandescent lightbulbs. Since smart LED lighting can be controlled remotely from a smartphone, users can increase their home's security and energy efficiency. Smart LED lights could be one of the high-ROI exterior home improvements as well.
Take Control with Automated Blinds and Curtains
People looking to add a coolness factor to their homes might want to consider investing in automated blinds and curtains. Not only are they convenient, but they can also easily catch a potential buyer's eye. This technology is designed to work with automated home voice systems so users can enjoy the ultimate convenience. During warmer months, quality blinds can help keep a home cooler and decrease air-conditioning costs. Pair that with the appeal to potential buyers, and this smart upgrade is an easy choice.
Bring it All Together with Smart Hubs
Individual smart features can yield a good ROI, but adding a smart hub to the mix can go a long way towards boosting a home's appeal. Smart hubs are quickly becoming the norm in modern homes, which is likely to continue to rise. People prefer the convenience because they can tie together all of their home's smart features and control them remotely through the hub. Even better, they can do this from inside their home or from miles away, which provides flexibility, convenience, and significant peace of mind.
Not all home upgrades are worth the money, effort, and time put into them, but this doesn't typically apply to smart tech. The market and demand for smart technology aren't going to slow down. It's only going to increase. As a result, most smart features integrated into the home will yield a decent ROI for homeowners.