Barrie Driving: What to Know About Barrie Traffic
Posted by Peggy Hill on Thursday, September 1, 2022 at 11:29 AM
By Peggy Hill / September 1, 2022
Comment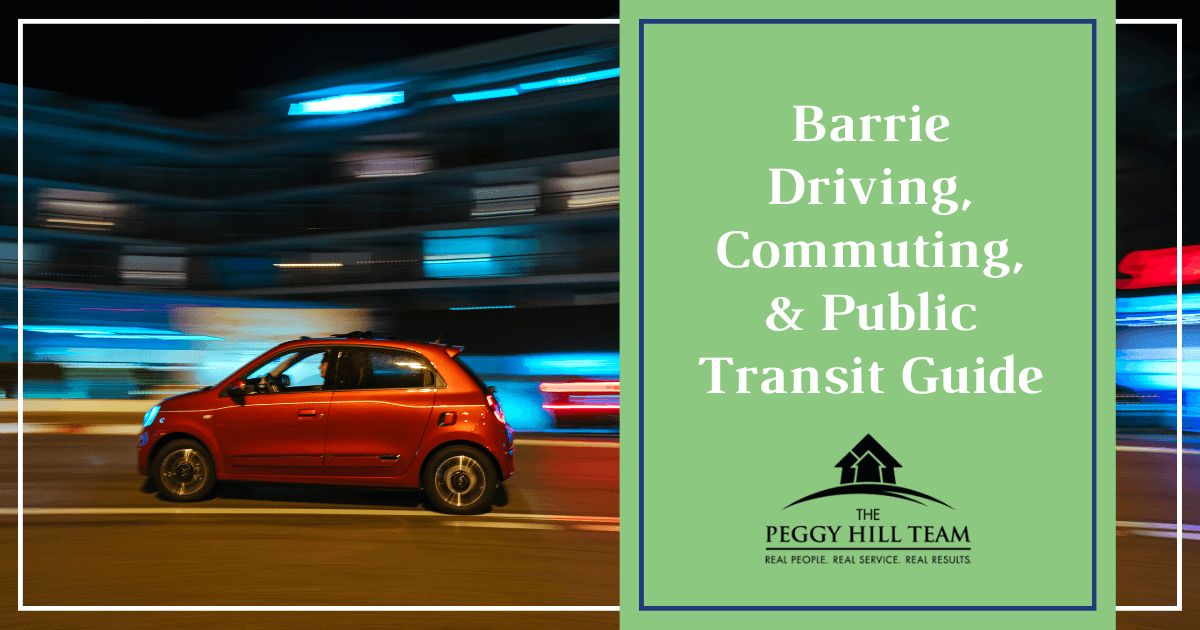 As part of the Greater Golden Horseshoe, the city of Barrie has a population of more than 141,400 people. The community is the center of the metro region, which has nearly 200,000 residents. Improving the infrastructure for travel and driving has been a primary focus since the city's inception. In the late 1900s, the Ontario Highway 400 and GO Transit were in part responsible for the significant growth in the number of commuters to Toronto. In fact, for many years, Barrie was primarily a commuting community full of new construction homes.
Over the past two decades, the community has focused on developing its own industrial base. As a result, the way people drive in Barrie has changed a little. However, people moving to Barrie can master the local routes with just a little bit of practice and research. Here is everything to know about driving and getting around in Barrie before making the big move.
Get to Know Your Major Roads in Barrie
One of the first things to memorize when moving to a new city is the road structure. Understanding the major routes in Barrie can help with community navigation and finding alternative courses when needed. Highway 11 is a major roadway to the town coming from the north. The road travels aside Lake Simcoe through Orillia city limits. Highway 26 South is another route approaching the city from the northeast.
Highway 27 starts in the center of the community and splits off in a southeast direction through Thornton. Highway 400 is probably the major route travelling north to south through the center of the city. Those commuting to Toronto to the south will depend heavily on this option. The highway also moves north through Sudbury. Inside the community, McKay Road, Mapleview Drive, Big Bay Point Road, Ardagh Road, and Tiffin Street are all major east-to-west roads. Surface roads for north-to-south travel include County Road 4 and Ferndale Drive.
What to Expect During Rush Hour in Barrie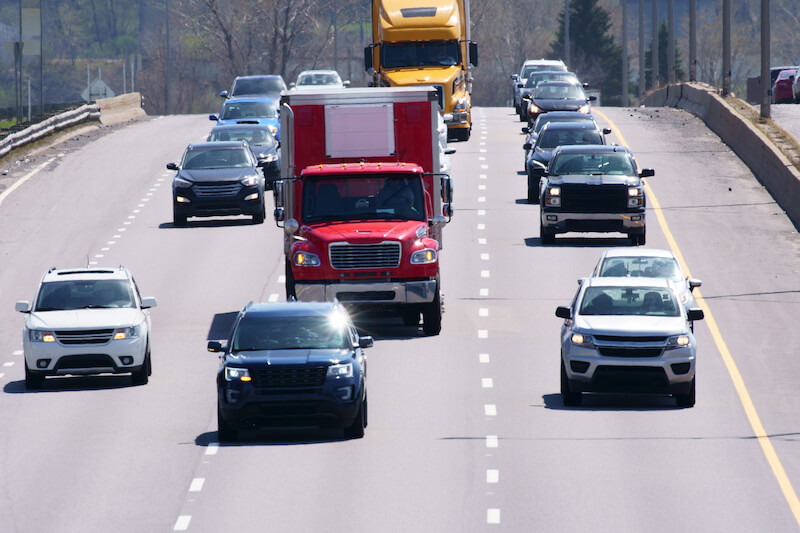 Like most communities, Barrie experiences an increase in traffic before and after the traditional work times. Because travelling to Toronto can take 65 minutes in the best circumstances, many Barrie commuters begin driving to work earlier in the morning. Starting at about 6:00 a.m., drivers may experience up to 10 additional minutes of rush hour traffic. Between about 8:00 a.m. and 10:00 a.m., the trip reaches its longest morning time at about 100 minutes of driving.
The afternoon and evening commutes are among the longest of the day. Expect occasional delays of up to two hours until 7:00 p.m. However, such delays may not be typical of the everyday drive.
Those commuting within the city of Barrie typically don't experience significant traffic delays. Taking a trip from the Georgian Mall up north to downtown Barrie takes up to 9 minutes normally. The worst of the evening rush hour traffic can extend this journey to about 14 minutes. Despite these times, there are a few areas that may experience slow traffic. Parts of Mapleview Drive, Duckworth Street, and Ferndale Drive can all be congested enough for drivers to consider other routes. People who regularly move through these roads may want to consider alternate paths to their destination.
Parking in Barrie
Because the city of Barrie is growing rapidly, finding a good parking place can often depend on the specific location in the city. Fortunately, community leadership has enacted some parking-related policy changes to keep pace with the influx of people. Those working downtown will find 2,000 public parking spaces dispersed through the area. These are owned by the city. Drivers can expect to pay $1.25 per hour to park on the street and $1 per hour for off-street options.
The rules are different for waterfront parking. A resident parking pass is required to park for free in the area. However, two free passes are available to each household. People living in Barrie's waterfront homes may want to purchase additional passes for $20 per pass. Non-residents must pay $10 per hour (up to $50 per day) to park in locations designated as waterfront areas.
To make the parking process easier, new residents should access the Hotspot Parking App. The platform provides convenient options for payments, in addition to the various pay stations and meters.
Other Helpful Things to Know About Driving in Barrie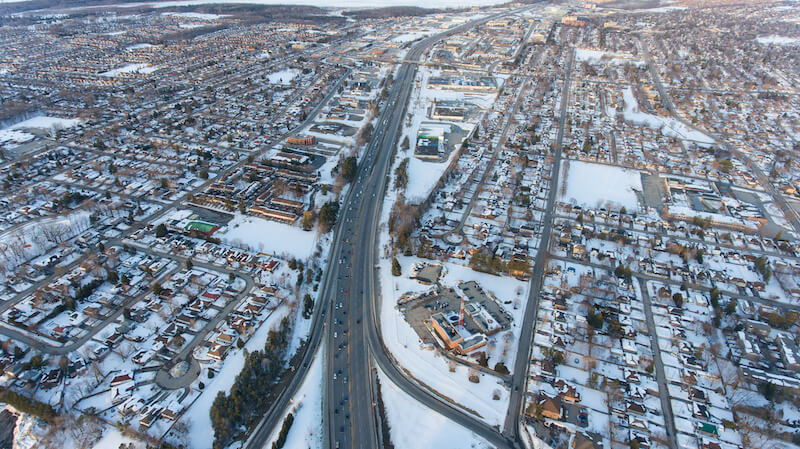 When driving in Barrie, people should ensure that they're up-to-date on the best winter driving techniques. Winters throughout Canada can be frigid and snowy. Because of this, those relocating from warmer regions will need to know how to drive on snow and ice. It is always important to check road conditions before driving and leave early if necessary during the winter months.
Cell phones should be kept fully charged, and drivers may want to consider keeping a survival kit in the car. The package could include extra blankets, booster cables, shovels, and some high-energy food. Night drivers should include flashlights, matches, and a candle. These items may all come in handy if the car is stalled or stuck in the snow away from home.
During heavy snow, drivers will also need to be aware of the snow removal schedules. Drivers may be responsible for parking off-street when plows need to clear the roads. Residents are not allowed to park on the streets overnight in downtown areas during December through March.
Drive With Ease in Barrie
Anyone with specific preferences related to commuting time or experience may do well to research the best neighbourhoods in Barrie. Proximity to work or access to major highways can both make the drive easier. However, with the fast-growing population and beautiful waterfront views, Barrie would likely make a wonderful home for most people.
If you'd like to make your home in Barrie, contact The Peggy Hill Team of RE/MAX Hallmark with Ontario Real Estate Central at (705) 739-4455 to get in touch with a local real estate agent and discover your Barrie dream home today.