Down Payment Tips for First-Time Homebuyers
Posted by Peggy Hill on Tuesday, June 15, 2021 at 6:15 AM
By Peggy Hill / June 15, 2021
Comment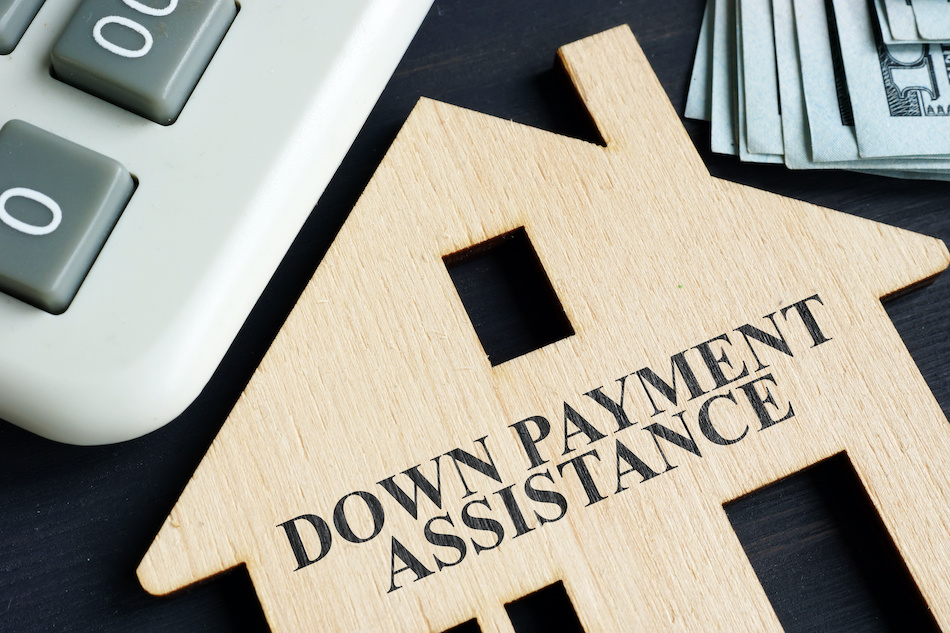 For many people, the down payment is the biggest barrier to homeownership. You may have heard that you need to put down 20% of the purchase price. While 20% will usually get you the best terms, it's possible to buy with only 5–10% down. Furthermore, special programs help you with the down payment if you're buying your first home. Here are some down payment tips for the first-time homebuyer.
For informational purposes only. Always consult with a licensed mortgage or home loan professional before proceeding with any real estate transaction.
How Large Must My Down Payment Be?
A home down payment in Canada normally must be between 5% and 20%.
Homes valued at up to $500,000 can be bought with 5% down.
For homes between $500,000 and $1 million, buyers must put down 5% of the first $500,000 plus 10% of the amount above that.
Homes over $1 million require 20% down.
Some lenders may require higher down payments, especially if the borrower is self-employed. If a down payment is less than 20%, the borrower must purchase mortgage insurance. However, the interest rate savings mean that mortgage insurance can benefit most homebuyers, even with 20%+ down. Consider the type of mortgage you want and its interest rate before dismissing mortgage insurance.
Is There Help For First-Time Homebuyers?
Yes! Several incentive programs help first-time homebuyers through the door of that first home if the buyer or their partner is a first-time buyer. So who's a first-time buyer? Buyers are eligible if they haven't lived in a home they owned during the past four years.
Here are some of the options.
Canada's First-Time Home Buyer Incentive
In this program, the Canadian government actually buys a stake in the home. It works like this: the buyer puts down 5% from traditional sources, and the Canada Mortgage and Housing Corporation (CMHC) kicks in up to 10%. This reduces their monthly payment and perhaps their mortgage insurance premiums.
The buyer's and any partner's combined income must be less than $120,000 ($150,000 in some high-cost areas). The mortgage plus incentives must be $400,000 or less ($450,000 in high-cost areas).
The buyer pays it back when they sell or after 25 years, whichever comes first. For example, if the CMHC contributed 10%, the buyer pays back 10% of the new fair market value. If the home increases in value, the CMHC shares in the profits. If it loses value, the CHMC takes a piece of the loss.
The Home Buyers' Plan (HBP)
First-time homebuyers may borrow up to $35,000 from their RRSP and use it for a down payment. If they and their partner both have RRSPs, they can borrow a total of $70,000. The buyer must be a first-time buyer, and they must establish the home as their primary residence within one year.
Any time you withdraw from your RRSP, carefully consider the impact on your retirement plans.
The First-Time Home Buyers' Tax Credit (HBTC)
First-time homebuyers may claim a tax credit of up to $5,000 for the year they bought a home. If they bought the residence jointly, they and their partner might split the credit however they choose. One could claim the entire amount, or each could claim some.
Buyers can take the HBTC even if they use the HBP.
The GST/HST New Housing Rebate
First-time buyers may be able to recover some of the Goods and Services Tax and Harmonized Sales Tax paid on the home. In addition, some provinces will rebate based on the provincial portion of the HST. This rebate is also available for home improvements.
The Default Insured Borrowed Down Payment Program
Some mortgage lenders will lend homebuyers the down payment, up to 9.99% of the purchase price. Borrowers need a high credit score, at least 680 and preferably above 750. In addition, they must have two years of stable income. Finally, the home price can be no more than four times their household taxable income and not more than about $500,000.
Explore the First-Time Buyer's Options
If you don't have a large sum available for a down payment, that doesn't mean you're left behind. As you can see, there are many ways to acquire the keys to the home you've always wanted.
For informational purposes only. Always consult with a licensed mortgage or home loan professional before proceeding with any real estate transaction.