How to Understand Condo Ownership: Freehold Condo Meaning, Common Property & More
Posted by Peggy Hill on Friday, June 24, 2022 at 10:54 AM
By Peggy Hill / June 24, 2022
Comment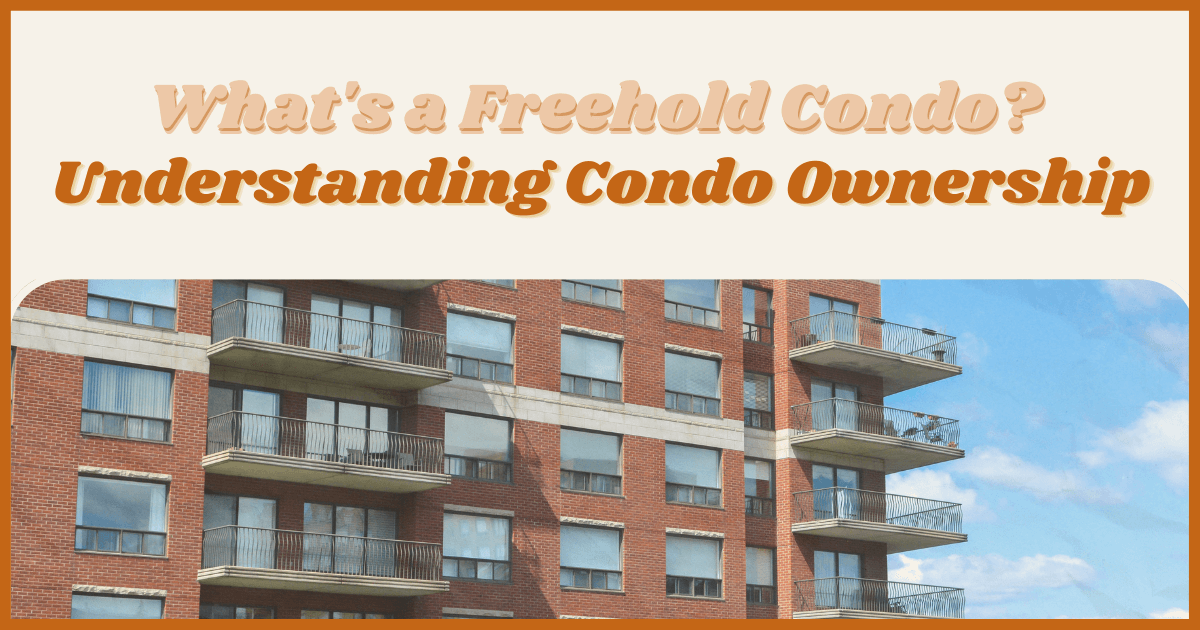 The promise of upscale shared amenities and a relatively low-maintenance lifestyle are just a few of the reasons to choose condos over single-family homes. Condos allow people to become property owners while maintaining the convenience of a rented apartment. Because the term condominium describes a form of legal ownership rather than a style of building or construction, there is a potential for misunderstanding among people interested in condos for sale. So what do you actually own when you buy a condo? Keep reading to find out.
Freehold Condominiums: How They Differ From Other Condos
Specific legal definitions pertain to condominium developments in Ontario and other Canadian provinces and determine what does and does not belong to the condo owner. Research specific condo information in your locale before searching for a condo that will complement your lifestyle. While some general terms and policies apply to nearly all condominium ownership, the potential exists for variances that are not in a buyer's best interest. Always gain a thorough understanding of the rights and responsibilities of condominiums basics, then delve deeper into the specifics of the governing documents before closing on a property.
Every condominium owner becomes a corporation member and participates in the governance of the property. The corporation board is typically composed of owners, even when a third-party management group handles routine affairs for the development. Any owner has the right to play an active role. Every owner should become familiar with the corporation's policies and remain informed about the issues that affect the specific development. In a condominium community, owners have a financial stake and some personal liability in matters that pertain to the development's common areas.
Canada has two primary types of condominium development: freehold and leasehold. Owners of freehold condos typically own the land that buildings occupy, in addition to common areas, green space, and their individual units. A leasehold condominium, on the other hand, is situated on land that the condo developer leases. Buyers of leasehold units purchase an interest of limited duration that corresponds to the terms of the developer's lease.
What Is Common Property?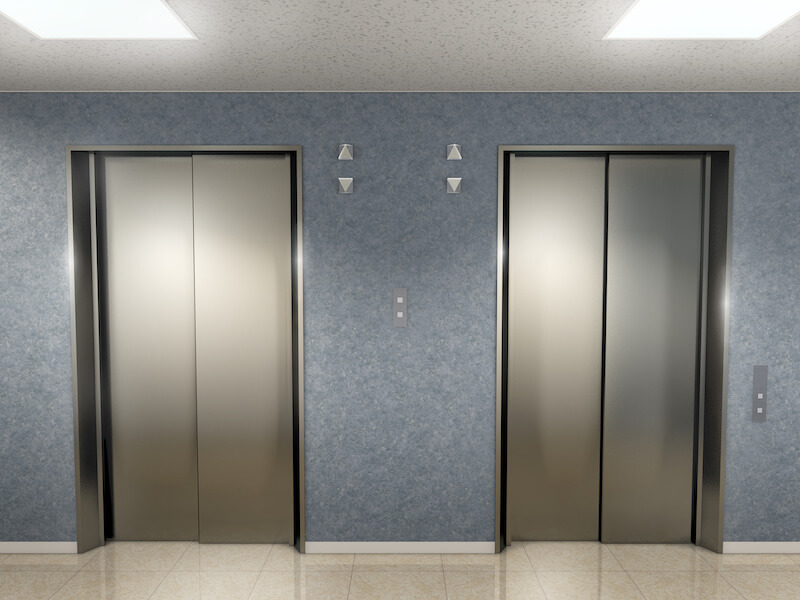 Common property (sometimes known as "common elements") are the parts of a condominium development that are accessible and used by all community members. They are not conveyed to individuals as part of a specific unit, but all owners share ownership. All specific common elements must be listed as part of the development's governing documents. Common elements typically include such things as the lobbies, hallways, and elevators of a multi-story building, the parking garage or outdoor parking areas, grounds and playgrounds, heating and air conditioning systems that serve multiple units, and recreational facilities that are supplied for the use of condo residents.
However, this is simply a general overview, and prospective buyers should study the corporation documents, asking all critical questions to determine the extent of common property ownership and responsibility for ongoing maintenance, repair and replacement.
In addition, buyers must determine the extent of personal liability that applies if there is damage to common property or in case personal injuries occur on common property. Condominium owners can, in some cases, be named in suits that pertain to common property; owners may also file suits in cases of damage to common elements.
Conversely, maintenance of private elements is completely the owner's responsibility, giving them the freedom to implement space-saving design tips or any other home improvement project.
As you consider whether a condo is an appropriate choice, weigh your options carefully and pay particular attention to the pros and cons of newly-built condominiums or existing units in older buildings. Sometimes, updating or renovating common areas can be pretty costly for individual unit owners.
How to Learn Exactly What You Own
If you contemplate purchasing a condo, you must study the pertinent corporation documentation in advance and obtain legal counsel, if necessary, to understand the limits and requirements of your ownership. The differences between fee simple home ownership and condo ownership may be minimal at first. Still, as a condo ages, the owner can face escalating charges for common areas maintenance and repairs.
In addition, condo corporation fees and levies, including set-aside funds for future repairs, might be substantial. Investigate the condo corporation documents before purchasing, and take an active part in the corporate governance when opting into a condominium lifestyle.
Why It's All Important
Approximately 30% of Canadians live in condos. In 2019 alone, condo developments represented 55% of new residential construction in the nation.
Because the decision to purchase a home represents a significant financial commitment, prospective buyers must take the time to investigate and weigh options before buying. Evaluate whether condominium ownership is the right decision. Condominiums come in all shapes and sizes and are available in urban areas throughout Canada.
Even the financing requirements for a condo are different. If you choose to purchase a condo, know that you are among a growing number of people who think that condominium ownership represents an enviable lifestyle.
Enjoy the Perks of Owning a Condo
No matter where you may be on your journey toward home ownership, exploring condominiums in Canada can be a way to move closer to your goal. Be sure to do your due diligence and explore all available options in the locale of your choice. Once you have decided that a condo might be the best option, investigate further, arm yourself with facts, and seek the answers to any questions you may have before tendering an offer.