Barrie Shopping Guide: 6 Malls, Outlets & Markets Locals Love
Posted by Peggy Hill on Tuesday, May 10, 2022 at 12:07 PM
By Peggy Hill / May 10, 2022
Comment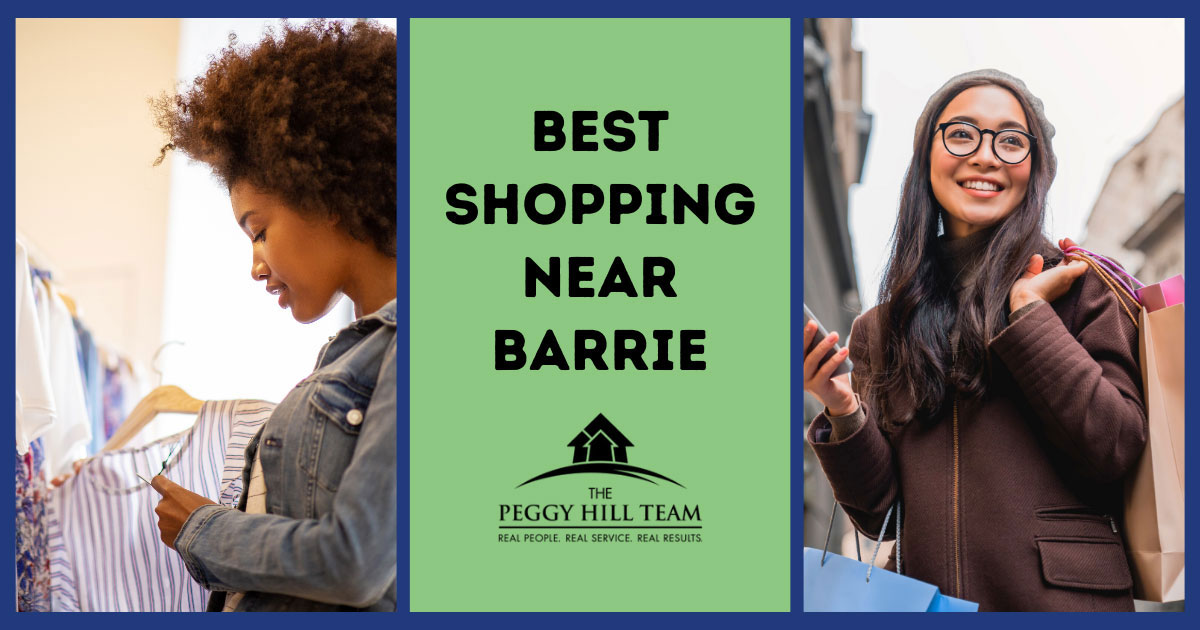 With just under 200,000 people in the metro census area, the city of Barrie, Ontario, feels like a small town with many of the amenities of a larger urban area. However, many people are still surprised by the wide variety of Barrie's shopping opportunities. No matter what part of Barrie one settles in, they're just a few minutes away from dozens of shops, big box stores, and eateries. Keep reading to discover the six best shopping locations that Barrie offers its residents and visitors.
Park Place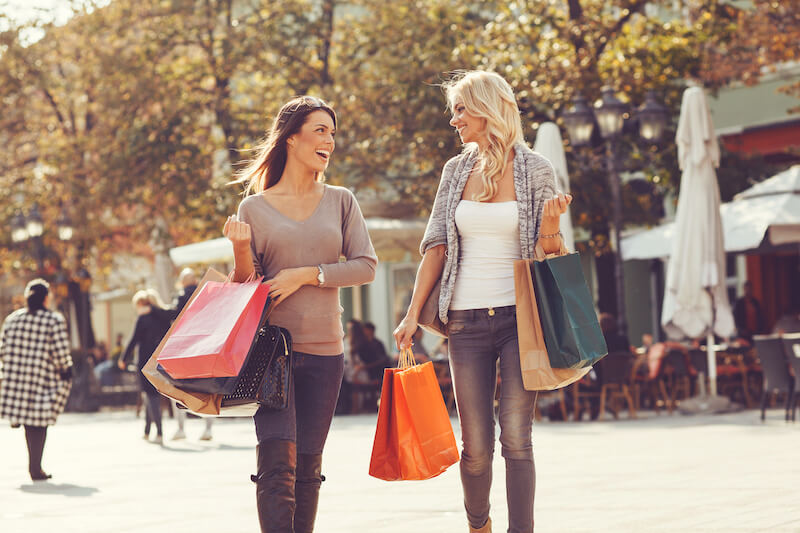 Park Place is an outdoor shopping location spread over several square blocks in the Barrie South area. It's located just off the ON-400 off Exit 90 for easy access, on the western end of the Mapleview neighbourhood.
Park Place offers more than 50 shops, eateries, and service businesses for a full-day outdoor shopping experience. Major retailers at Park Place include Best Buy, Cabela's, Golf Town, and Old Navy. There are multiple hair and beauty salons available, an LA Fitness to get in a workout, and a Ren's PETS Depot for those who need to shop for their companion animals.
Shoppers can find plenty to eat at Park Place as well. There are more than 15 eateries available, from fast food shops like McDonald's & Subway, takeout restaurants like Teriyaki Experience, and sit-down establishments like The Keg Steakhouse & Bar. A pair of grocery outlets, Goodness Me! Whole Food Market and The Italian Market, round out the areas where shoppers can find a bite at Park Place.
A Tesla Supercharger station is in the northeast corner of Park Place for shoppers who drive electric vehicles. While Park Place is a large outdoor space with ample parking, it can get busy during peak hours. Prepare to walk if planning to hit several stores in a single day.
Georgian Mall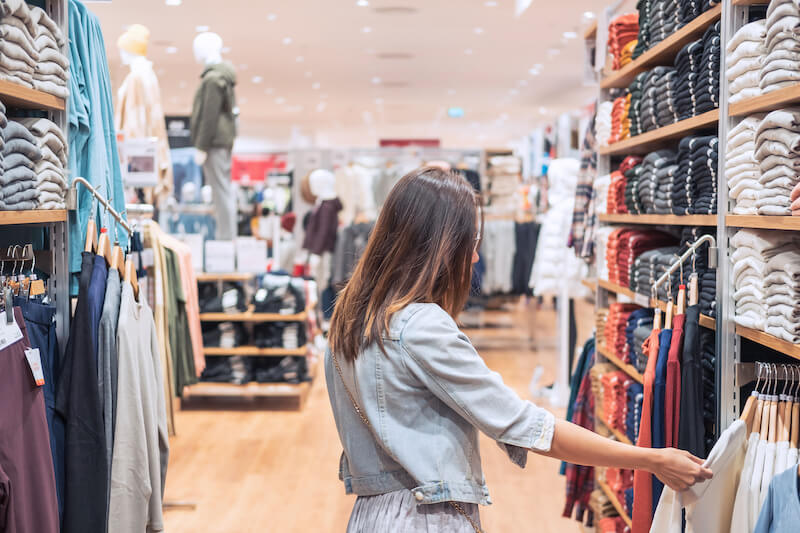 The Bayfield community is known as THE shopping destination in Barrie, and the Georgian Mall is located right in the heart of the neighbourhood off ON-26 north of ON-400/ON-26, a few blocks west of the Little Lake area. Georgian Mall is also the main destination of several Barrie Transit bus stops.
Apparel stores are the primary focus of the Georgian Mall, with 27 stores selling ladies' apparel, 20 selling men's clothing, 16 unisex apparel stores, seven shops selling children's clothing, and 11 shoe stores. The three major department stores at the mall include Hudson's Bay, Sport Chek, and HomeSense. Shoppers will also find 14 stores selling jewelry and accessories, a number of electronics stores, and a large Cinema 1 movie theatre. The food court has 21 franchise locations if shoppers get hungry.
Restrooms are near the north and south entrances of the mall, and there is a family changing and washroom near the east entrance. Mall security is on duty to handle customer safety, lost and found items, and wheelchair and walker loans. If shoppers need access to cash, ATMs are situated throughout the mall. A Bank of Montreal branch is inside the mall, and a National Bank branch is outside the west entrance.
The 400 Market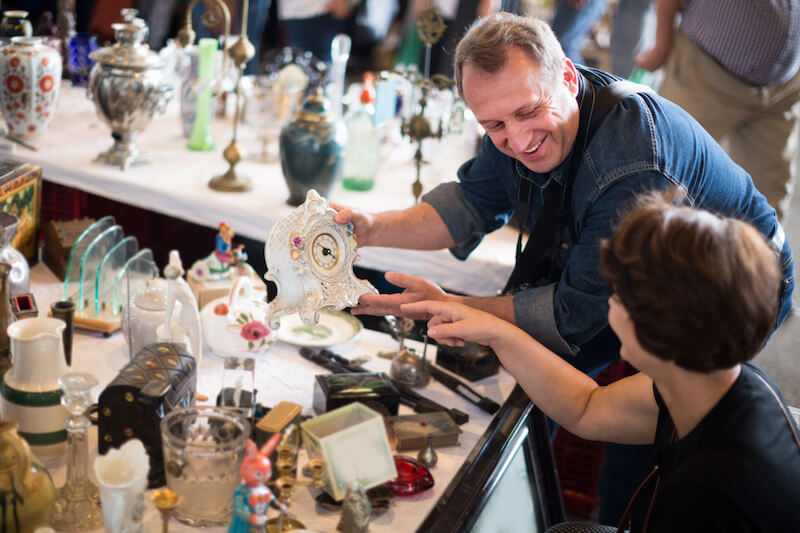 One doesn't have to be living in Barrie for very long before hearing about The 400 Market. This large flea market, farmer's market, and swap meet in the town of Innisfil is one of the most popular shopping destinations in the region. Open only on Saturdays and Sundays, The 400 Market manages to draw thousands of shoppers every weekend. More than half of visitors drive more than 80 km just for the experience of touring the market and picking up a few things at this popular Barrie attraction.
The 400 Market is named for the ON-400 freeway. Take Exit 85 when driving south on ON-400, and it's right there. Parking is available in a large lot right across the street from the market.
Inside the warehouse, shoppers can find... everything! More than 500 regular vendors are set up every weekend, including holidays. Shoppers can find fresh, home-grown produce from local farmers in season, fresh-cut meat from butchers, trinkets, apparel, jewelry, candy stores, comic books and more. The 400 Market has so many visitors every weekend that there's a large food court in one of the center aisles of the warehouse and two additional concession areas.
As the locals like to say, The 400 Market has "everything from doughnuts to diamonds" available under one roof.
Bayfield Mall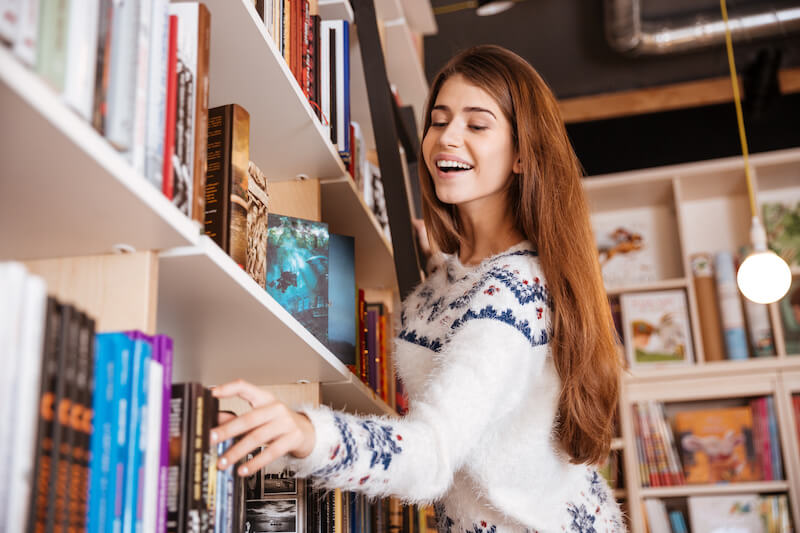 The Bayfield Mall is on the west side of ON-400 off Exit 98 in the Bayfield neighbourhood. This mall and the Georgian Mall are a big part of why Bayfield is considered Barrie's main shopping area.
Bayfield Mall has more than 60 stores inside, a half dozen food vendors, a bowling alley, and a supermarket. It was one of the first community malls to open in Barrie, so it's well known to the locals as a centralized shopping location.
While the Georgian Mall is primarily an apparel mall, the Bayfield Mall has a little bit of everything. Shoppers can find a nail spa, a fitness center, jewelry, books, and much more. There's an office for the Oxford College of Arts, Business and Technology in the mall, a local YMCA, a Planet Fitness, multiple ATMs for cash withdrawals, and multiple pharmacies.
Kozlov Shopping Centre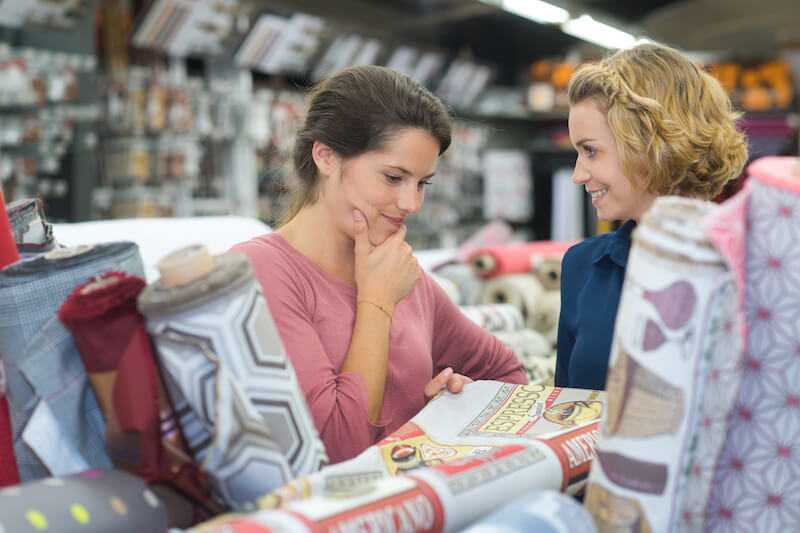 The Kozlov Shopping Centre is another community fixture in the Bayfield neighbourhood. It's located about halfway between the Bayfield Mall and the Georgian Mall on ON-26. The mall first opened in 1986, and it's an attractive shopping destination filled with natural light provided by skylights and glass domes.
The two main stores at Kozlov—Zellers and Metro—are located near the north and south entrances. Dozens of smaller shops inhabit the central areas of the mall, and the food court is on the second floor.
Shoppers can find many professional offices in the mall, from H&R Block to dental and medical clinics. The many specialty shops inside include Doogan's Pet Centre, M&M Meat Shops, and Unique Rugs & Art. Several beauty salons and jewelry stores, a couple of clothing outlets, and even two local radio stations call the shopping center home.
Tanger Outlets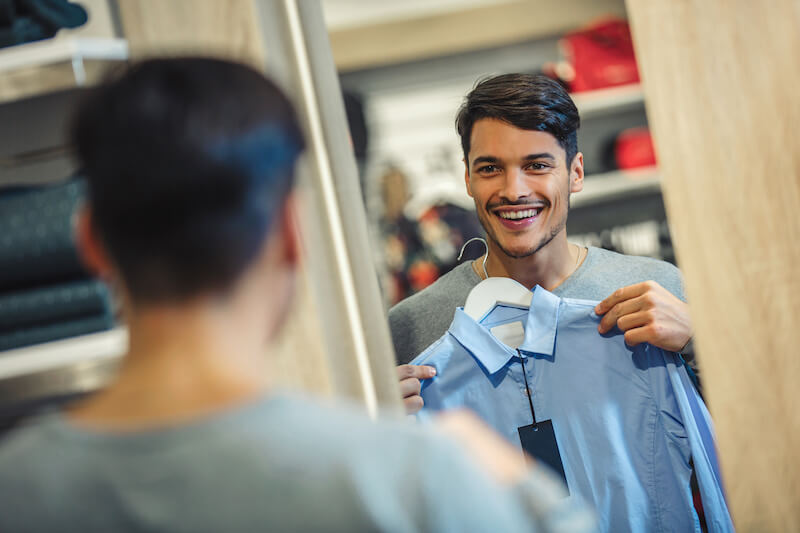 Tanger Outlets is in the Cookstown area, about a 25 km drive south on the ON-400 freeway. It is well worth the drive, because this mall is filled with large brand-name chain stores, many of which can't be found directly in Barrie. Shoppers can sign up for a Tanger Outlets Club Membership for a small fee to receive regular coupon books and special club sales.
Calvin Klein, Eddie Bauer, Polo Ralph Lauren, and Tommy Hilfiger are just a few of the major brands that have locations in Tanger Outlets. There are dozens of shops to choose from inside. The mall has seven main entrances, with ample parking spots surrounding it.
Amenities at Tanger Outlets include free WiFi, complimentary wheelchairs for those who need them, restrooms, and several ATMs. There is no traditional "mall food court" at Tanger Outlets in Cookstown, but there are a number of sandwich and burrito shops on the western end of the mall.
Go Shopping in Barrie Today
These are a few of the main shopping areas in and around Barrie, Ontario. Even though the city is surrounded by green spaces, parks, forested areas, golf courses, and lakes, Barrie doesn't lack any modern amenities or places to shop.
If you'd like to make your home in Barrie, contact The Peggy Hill Team of RE/MAX Hallmark with Ontario Real Estate Central at (705) 739-4455 to get in touch with a local real estate agent and discover your Barrie dream home today.