5 Lakes in Barrie: Best Fishing Spots & Beaches in the Barrie Area
Posted by Peggy Hill on Wednesday, January 25, 2023 at 9:54:56 AM
By Peggy Hill / January 25, 2023
Comment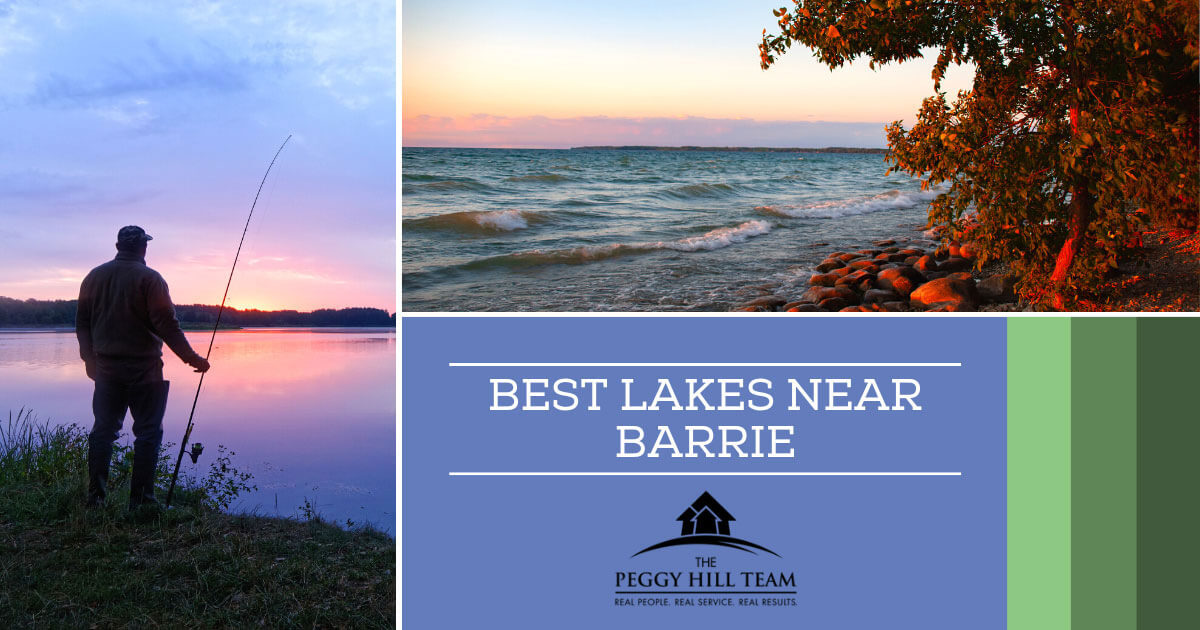 There's no question that Barrie, Ontario, and the region around it are water-privileged. Lakeside living provides some perks to life that are hard to quantify until someone has experienced them. Lakes offer the opportunity for boating, fishing, jet skiing, swimming, or simply sunbathing on a warm day at the beach. Not to mention that living in a place with views of the water has been shown to reduce stress levels. Fortunately for those visiting or moving to Barrie, the city has some beautiful lakes around it that residents can enjoy year-round. Here's a closer look at the five best lakes near Barrie, ON.
Lake Simcoe
Lake Simcoe is the "crown jewel" lake in Barrie. It is the fourth-largest lake in Ontario in terms of size, and the city of Barrie wraps around the westernmost portion of the lake. Some of the most spectacular waterfront homes in Barrie are located on the northern, western, and southern shores of this branch of Lake Simcoe. These can range from luxury homes with private docks to towering high-rise condos in Downtown Barrie that offer unprecedented lake views. Condos in Barrie can range from the $400s to $900,000, while a waterfront home can sell for as much as $6.5 million.
Several yacht clubs have regattas and racing competitions when the lake fills with sailboats in the summertime. The racing season runs from mid-May through the end of September. Many different types of boats can be rented from local marinas. Jet skiing is also very popular on the lake during the summer months.
The Splash Ontario inflatable water park gets very busy in July and August. There are several more waterfront parks and beaches for everyone to enjoy in the summertime:
De La Salle Park Beach
Johnson Beach
Centennial Park & Beach
Willow Beach
Heritage Park
Kempenfelt Park
Allandale Station Park
Minet's Point Park
Tollendal Woods Park
Tyndale Park
Little Lake
Little Lake is located in the northern part of Barrie, but it is much more secluded than Lake Simcoe. It's also a smaller lake, at about 80 hectares in size. For those who like to stay away from crowds, Little Lake can be a quiet place to go canoeing or fishing. However, it isn't the most accessible lake for those driving in Barrie. People can launch a small boat from the end of Duckworth Street. Another option is to drive to the end of Little Lake Drive to Little Lake Park. One of Barrie's best golf courses, Barrie Country Club, offers views of Little Lake.
There's a children's playground at the end of the street, and a short trail heads north through the woods. After less than 1 km, the dirt trail comes out to the lake, where hikers can enjoy the view or do some shore fishing.
There are a few waterfront homes on the south shore of Little Lake, and a planned condo community is being built. Otherwise, most of the area around the lake is an undeveloped wetland. Lawrence Park is a private business (not an actual city park) on the lake's south shore that rents pontoon boats and motorboats for fishing excursions. Fish species that anglers can catch in Little Lake include pike, pickerel, crappie, perch, and both smallmouth and largemouth bass.
Bass Lake
Bass Lake Provincial Park is just a 35-kilometre drive northeast of Barrie. Located west of the city of Orillia, Bass Lake is approximately 400 hectares in size. The village of Prices Corner is on the north shores of Bass Lake, where homes list from $1 million to $2.5 million. The Provincial Park is open yearly from mid-May until early October.
The park is an excellent location for a day trip or a camping excursion, so those planning a Barrie vacation or staycation should consider Bass Lake. It has for-rent campsites, RV parking, and electrical and water hookups. A sandy beach on the eastern shore is perfect for a day of swimming or sunbathing during the summer. There is a day-use fee to enter the park, and a camping space costs extra. A store inside the park rents canoes, kayaks and paddle boats, or people can bring their own watercraft and launch it from the park's boat launch.
Hikers can explore a 2.8-kilometre trail near the lake. Bass are the primary fish species that anglers catch in Bass Lake. For anyone who doesn't want to pay the day-use fee, there is a public boat launch a couple of kilometres west of the park and at the end of 13 Line North.
Lake Eugenia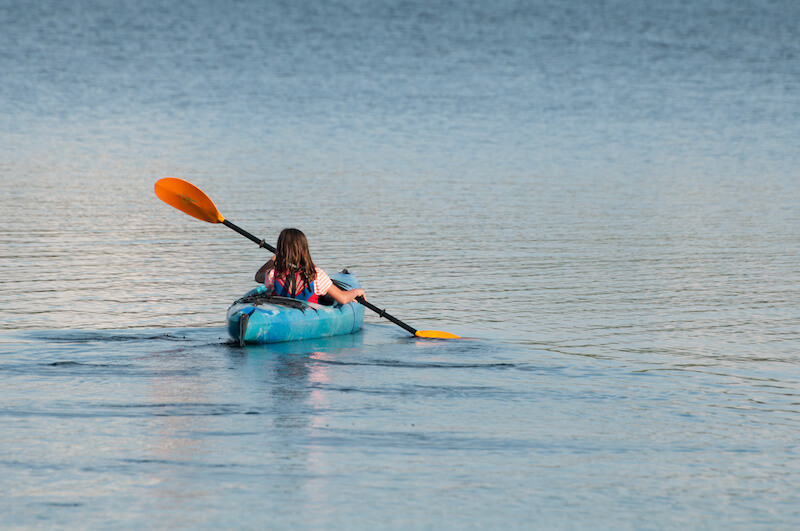 Lake Eugenia is one hour west of Barrie in the Grey Highlands. It is an artificial lake created more than 100 years ago and is a favourite fisherman's haven today. Eugenia's village on the lake's shores is popular for people who want to own a second getaway cottage in a remote area, either to enjoy the outdoors or for the proximity to the Beaver Valley ski resorts. The lake was formed by damming the Beaver River in the early 1900s. In addition to fish, the lake becomes home to many Canadian geese when they migrate back to the area every spring.
There are lodges, cottages and small hotels available for rent on all sides of Lake Eugenia for those who want a shorter getaway. Eugenia Falls is beautiful and has become a popular tourist destination, so despite all the best outdoor activities in Barrie—and there are plenty—many make the hour-long drive here. There are many hiking trails in the areas around the lake, although there are few trail maps and the trails are undeveloped. The lake has two popular spots for swimming: Lake Eugenia Public Beach, which is in Eugenia, and Osprey Island, which can only be accessed by canoe or kayak.
Fishing remains the most popular pastime at Eugenia Lake. It has rock bass, smallmouth and largemouth bass, perch, sunfish, and bullhead catfish.
Farlain Lake
Farlain Lake is about 60 kilometres north of Barrie, and it's another "getaway" location, like Lake Eugenia. This beautiful glacial lake is surrounded by more than 300 homes, where the Farlain Lake Community Association works to protect the lake against invasive species, pollution and other potential problems. Its goal is to ensure the water quality of the lake and the quality of life for the residents who live there.
Near the north shore of the lake, visitors can find the entrance to Awenda Provincial Park. This massive 1,950-hectare park has more than 300 campsites and stretches from Farlain Lake north to Georgian Bay. The entire area around the park and Farlain Lake is an outdoor getaway with many kilometres of hiking trails, fishing opportunities, canoeing adventures, and more. Smallmouth bass, walleye and northern pike are the leading fish species anglers are likely to encounter at Farlain Lake.
Visitors should note that there are no accommodations or hotels in Farlain, but there is a small grocery store and diner in nearby Toanche.
Barrie's Laid-Back, Lakefront Lifestyle
Ontario is known for having more than 250,000 lakes in the province, so it's no surprise that there are great choices like this near Barrie. The only challenge residents face is figuring out which one to visit next! For those willing to explore the region, there are countless locations to enjoy water activities in Barrie and the greater area.
If you'd like to make your home in Barrie, contact The Peggy Hill Team of RE/MAX Hallmark with Ontario Real Estate Central at (705) 739-4455 to get in touch with a local real estate agent and discover your Barrie dream home today.