Barrie Economy: Top Industries, Biggest Employers, & Business Opportunities
Posted by Peggy Hill on Friday, June 11, 2021 at 4:40 PM
By Peggy Hill / June 11, 2021
Comment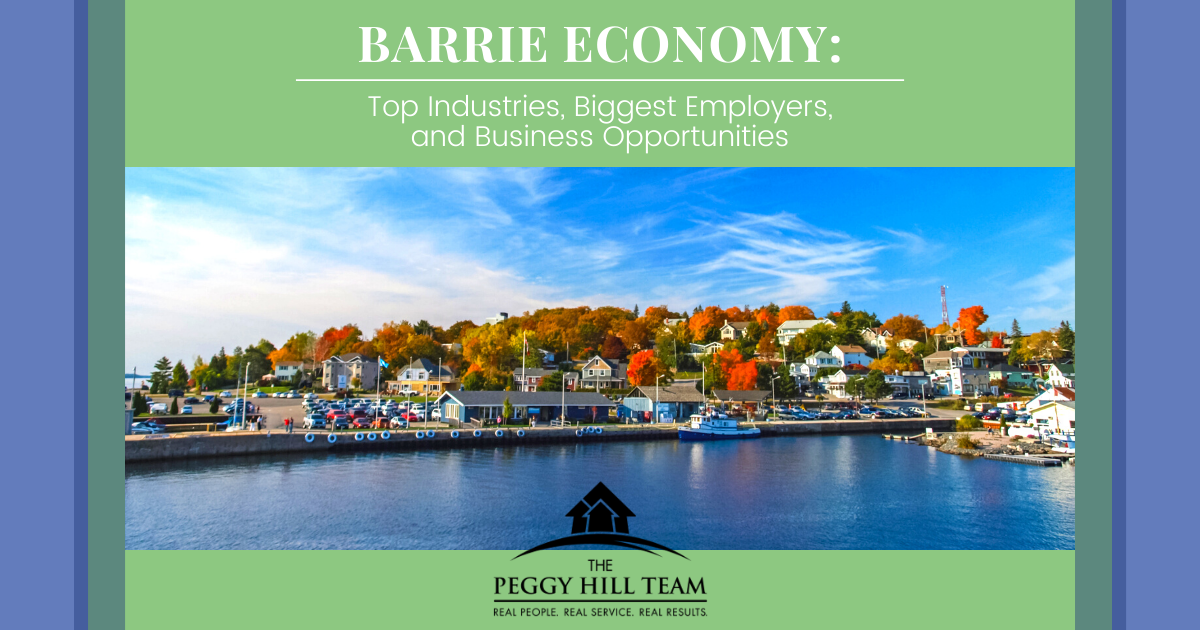 With a motto like "The People Are the City," it's easy to see Barrie is a city that invests in its residents. Located in central Ontario, 85 kilometres north of Toronto, the community had an estimated 141,434 people in 2016. However, the metro area population was around 212,667. The city is located inside the Greater Golden Horseshoe area, a region of Ontario known for its dense population and industrialized economies. However, recently the city has experienced a population boom from Toronto workers seeking a bedroom community with lower costs.
Potential new residents would be wise to research before moving. Understanding the economic layout of a city can help determine whether a residential experience will be positive. Read on to learn about Barrie's economy to decide whether the city is right for you.
Barrie Industries
Simcoe County has a reputation for primarily serving as a bedroom community for the greater Toronto area, but almost two-thirds of Barrie's residents work in Barrie. Barrie's proximity to Kempenfelt Bay also provides the area with tourism dollars. Legacy industries like agriculture and natural resources also provide important economic benefits for the county. However, in the modern era, significant contributions are also made by manufacturing and retail companies. In fact, manufacturing provides more than 17% of county employment, while retail offers 12%, and tourism accounts for 6%. With Barrie's waterfront and many things to do, this isn't surprising.
Workers in the Barrie metro area labour force held a variety of positions as of the 2016 Census. The largest segment of employees was those working in sales and service-related occupations at 22.3%. Another 15.6% held jobs in trades, transport, and equipment operator fields. Business, finance, and administration positions filled around 13.8% of career paths. With 11.2% of all occupations, education, law, social, community, and government service positions were the fourth most populated.
Considering the labour force by industry paints a slightly different picture. In the metro community, 14.2% of all jobs were in manufacturing, making it the largest single segment of the Barrie area. Retail trade is the next largest portion with 11.2%. From there, percentages drop into single digits, with healthcare and social assistance positions garnering 9.9% of employment. Construction and education positions were nearly tied at 7.9% and 7.8%, respectively.
Top Industries in Barrie
Retail trade
Educational services
Healthcare and social assistance
Accommodation and food services
Manufacturing
Professional, scientific, and technical services
Administrative and support
Top Employers in Barrie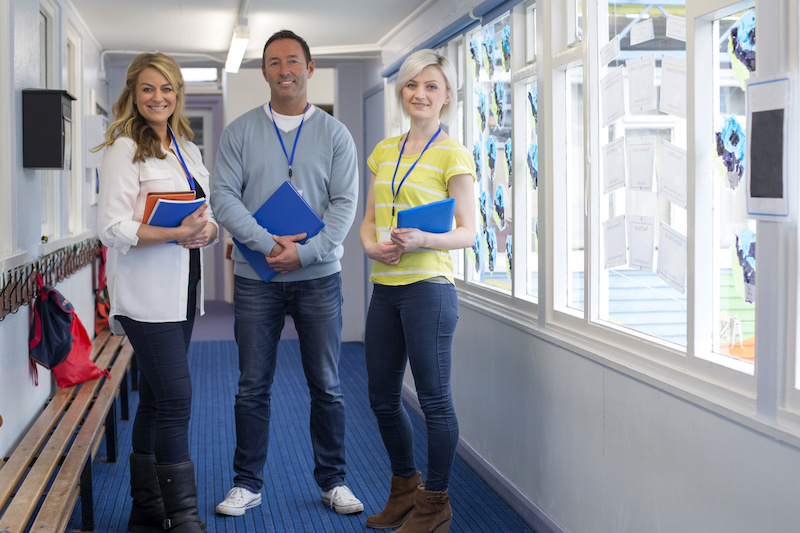 One key to understanding the economic layout of a community is considering the largest employers in the region. Despite the reputation as a bedroom community, a 2001 survey indicated that only about 20% of Barrie residents drive to far-off destinations for income. Most residents find positions much closer to home. Simcoe County, in particular, has several major contributors to jobs.
With headquarters in Midhurst, Simcoe County District School Board has about 6,600 employees. As the organization responsible for the education of school-aged children throughout the county, the organization has positions available across the region. Found in the centre of the county, Canadian Forces Base Borden trains around 20,000 soldiers each year. Accomplishing this task requires the employment of about 5,000 military staff and civilians. The facility has been part of the local community since the first World War.
Honda of Canada Manufacturing employs about 4,200 people building vehicles for sale in North America. The headquarters is located in Alliston, Ontario, but workers perform various jobs in the region. The Simcoe Muskoka Catholic District School Board is an alternative school system, employing around 3,000 people who provide instruction to school-aged children.
Part of the tourism environment, the Casino Rama Resort has just over 2,700 on staff. The facility includes slot machines and table games, plus several bars and restaurants. Owned by the Rama First Nations, the hotel, spa, and some of the biggest stage acts in the world all draw visitors. Linked with the University of Toronto medical school, the Royal Victoria Regional Health Centre provides 319 medical beds for the Barrie community. With more than 2,500 employees, they render acute and long-term care through more than 380 doctors.
Georgian College gets the next slot on the list, with 2,250 on staff providing higher education for students. The school has seven campuses in total, but the Barrie facilities are the largest. With 1,750 public servants, the County of Simcoe government secures the last spot on this list. The organization provides a wide range of services, including emergency paramedics, waste management, workforce development, and senior services.
Additional Large Companies in Barrie
Canadian Forces Base Borden
Soldiers' Memorial Hospital
Waypoint Centre for Mental Health Care
YMCA of Simcoe Muskoka
City of Barrie
F&P Manufacturing
Barrie Economy Facts & Figures
Much of Barrie's economic growth has been relatively recent. Between 1991 and 2001, the total number of jobs in Simcoe County doubled to 200,000, with a slight majority focused in the six southern communities, including Barrie. Today, around 63% of city residents work within the jurisdiction and another 9% work within the county. This change has been due to growth in the manufacturing sector. In fact, more than 20,700 workers commute to Barrie each day for economic opportunities.
New residents that may be considering a move to the city may be comforted by the projected population growth. Between now and 2041, the number of residents is expected to grow by around 69% to 253,000. That many new inhabitants can't all be wrong about the city. During that same period, the number of jobs is expected to grow by around 129,000.
Fortunately, while waiting on the future, Barrie residents also have some great opportunities today. The unemployment rate for the city is 8.89%, which is lower than the national number of 9.26%. Between 2014 and 2019, several sectors grew by double digits. Creative types will love the 51% growth in the industries related to arts, entertainment, and recreation. Manufacturing grew by 21%, finance and insurance by 15%, and healthcare and social services by 14%. As expected for a community experiencing rapid growth, construction increased by 10%. This has also resulted in many new construction homes in Barrie.
Barrie Good Reasons to Move!
Economic data is important, but truthfully it's just one piece of the analysis. Several factors outside of jobs and industry profiles may determine whether a community is a good fit. However, Barrie has demonstrated the natural beauty and growing opportunities to make it worth the risk.
If you'd like to make your home in Barrie, contact The Peggy Hill Team of RE/MAX Hallmark with Ontario Real Estate Central at (705) 739-4455 to get in touch with a local real estate agent and discover your Barrie dream home today.