Barrie Cost of Living: Barrie Living Expenses & Information Guide [2023]
Posted by Peggy Hill on Wednesday, December 21, 2022 at 3:30 PM
By Peggy Hill / December 21, 2022
Comment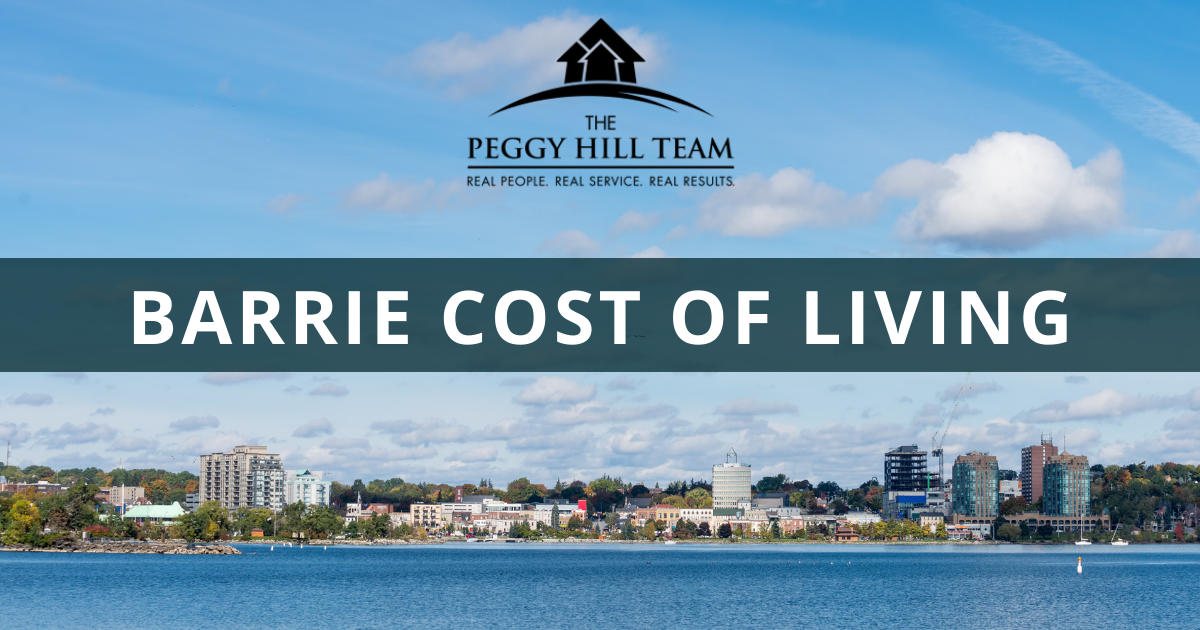 Is It Expensive to Live in Barrie, Ontario?
Known for its beautiful, beach-lined waterfront on Lake Simcoe, Barrie is one of Canada's fastest-growing cities. Now home to approximately 153,000 people, Barrie real estate is growing quickly to keep up with the new population. With so many new residents, many people also have questions about Barrie's cost of living.
The cost of living in Barrie is nine percent higher than the national average. Overall, it's more expensive than approximately 88% of all Canadian cities. This figure accounts for housing, utilities, food, transportation, and more. To get a better idea of how expensive or cheap it is to live here, you'll need an in-depth analysis of each category. If you're moving to Barrie soon, keep reading to uncover the city's true cost of living.
Table of Contents
Barrie Housing Costs
Housing prices in Barrie may be higher than most of the country, but they're still lower than many major Canadian cities. For example, living in Barrie is estimated to be 27% cheaper than Vancouver. Barrie's massive neighbour, the city of Toronto, can be about 40% more expensive. Context is essential when deciding whether or not it's expensive to live in Barrie.
Median Home Price
Like many parts of Canada, real estate has been in top demand throughout Barrie, fuelling a continued rise in home prices. The current average sold price of a home in Barrie is around $750,000, although costs vary depending on the property type. Condos for sale in Barrie typically start at around $350,000 and span upwards of $900,000. Meanwhile, Barrie townhomes and single-family homes will often cost between $530,000 and $2 million. The most luxurious houses in Barrie feature prices that start at $1.3 million and exceed $2.5 million.
As per usual, the cost of housing is dependent on location. The best neighbourhoods in Barrie offer a variety of property styles and price points.
In the Cundles neighbourhood, the current median price is $490,000. The median single-family home price for the Holly neighbourhood is $750,000, while the Ardagh neighbourhood's median price is higher at $799,000. To the south of the city, the current median price of homes for sale in the town of Innisfil is around $800,000. In contrast, the current median price of detached homes in the northern suburban town of Midhurst is considerably higher at over $1.2 million.
Median Rent
Currently, the median rent per month is $1,800, a 13% increase year-over-year. Turning to house rentals, the median rental price for a two- and three-bedroom unit in Barrie is currently about $2,100 and $2,400. While rising rental rates attract many investors, there are still numerous affordable neighbourhoods in Barrie.
Utilities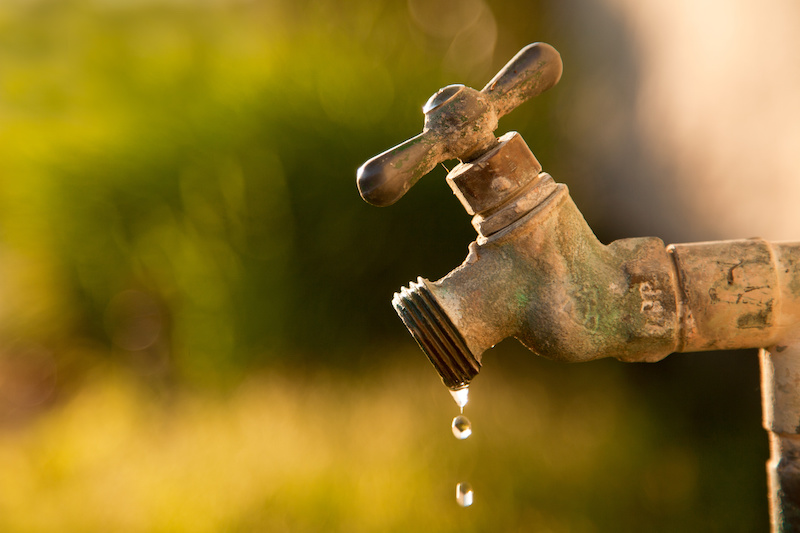 Despite Barrie being less costly in most other ways, utilities in Barrie cost more than utilities in the more populated metropolitan area of Toronto.
The cost of utilities for an 85-square-metre apartment in Barrie, for example, will run about $268 a month for heating, electricity, and gas, compared to a typical monthly bill of $160 for the same utilities in Toronto. The average cost of utilities for a house in Ontario is about $166.
The average water bill in Barrie follows a pricing structure designed to reduce water waste. Bills are issued on a bi-monthly basis and households are charged per cubic metre. High rates are charged for wastewater.
0–30 cubic metres: $1.14
30–60 cubic metres: $2.28
60–90 cubic metres: $3.34
More than 90 cubic metres: $4.56
Flat rate: $28.88
The monthly cost of an 8 Mbps Internet service in Barrie is about $59, compared to $51 in Toronto. The average across all of Canada is about $53. Basic prepaid mobile service costs $0.69, $0.39, and $0.44 per minute on average for Barrie, Toronto, and all of Canada, respectively.
As in other areas, home insurance rates in Barrie will vary with location and property type. For example, the typical cost of home insurance for a two-storey detached house with a two-car garage and pool near Harvie Park will cost about $180 a month with an automotive policy. By comparison, a more modest one-storey detached home of about 93 square metres with no garage near Arboretum Sunnidale Park costs approximately $93 a month.
By contrast, rental insurance for a two-storey detached home with a one-car, built-in garage near Woodcrest Rd. and Greenfield Ave. will cost about $31 a month since it only has to cover belongings and not the structure itself.
Food Prices in Barrie
The average Canadian household spends about $12,667 a year on groceries and restaurant dining. Prices are rising in all food categories, with the biggest jumps seen in meat, seafood, vegetables, and restaurant food. Produce prices are also high because Canada must import a great deal of its fresh food since its colder weather makes for shorter growing seasons.
Groceries
Barrie residents can expect groceries to make up about a third of their overall monthly expenses.
A grocery order consisting of a litre of milk, 1kg of tomatoes, a dozen eggs, 0.5kg of cheese, 1kg of chicken breast, 1kg of potatoes, and 1kg of apples would cost just over $41. The exact order would cost about $38 in Toronto.
Among the most affordable grocery stores in or near Barrie are Giant Tiger, Loblaws, No Frills, and Walmart.
Restaurants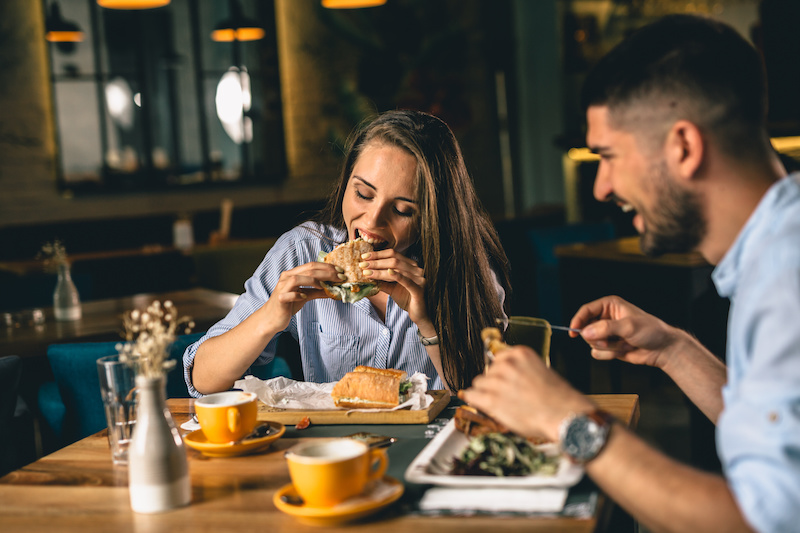 The cost of dining out varies, depending on the type of restaurant and, to some extent, its location.
Expect to pay about $20 for a lunch and drink in Barrie's business district, while a fast food combo meal will cost $11.
A dinner for two at a local pub may cost about $54, with each pint of beer averaging $6. A three-course Italian dinner for two, complete with wine, may cost around $88.
A morning cappuccino at a cafe may cost about $4.71, while a nightclub cocktail that evening might cost $11.
Transportation in Barrie
Barrie residents have a couple of options getting around the city or even commuting out of town. Those who opt for driving in Barrie will find gas at about $1.18 per litre.
Barrie Transit bus service operates a total of 10 two-way routes throughout much of the city. Prices for a monthly pass are $87 for adults, $66.75 for students, and $52 for seniors. An individual day pass is $7.75 per day, while a day pass for a group of four is $9.25. A single-ride pass is $3.25 for adults, students, and children 13 and older and $3 for seniors. Children 12 years of age and under can ride free.
The cost of a taxi in Barrie is about $3.25 for the base price and then $2.50 per kilometre after that. Asking a taxi to wait will cost about $30 an hour. There are currently 12 taxicab companies licensed to operate in Barrie.
GO Transit provides Barrie with train service and has two stations in the city: the Allandale Waterfront Station and the Barrie South Station. A two-way fare from Barrie to Toronto is $25.66. Riders can save on fares by purchasing a PRESTO reloadable fare card for a $6 fee. Children 12 and under can ride GO Transit for free.
UBER Canada provides rideshare services to the city of Barrie and the surrounding area. Rates start at $2.50 for base fare plus $0.81 per kilometre and $0.18 per minute wait time.
Healthcare in Barrie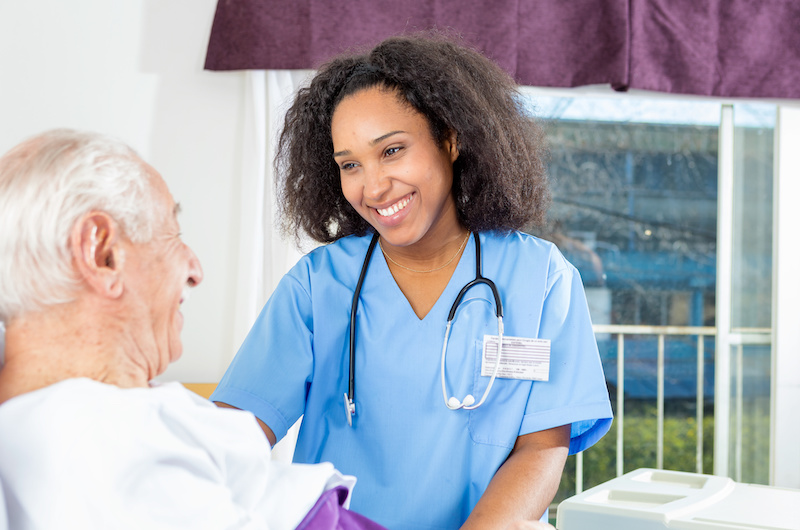 Barrie offers an extensive healthcare system through many walk-in clinics, a network of family practitioners, and a local hospital.
Residents with primary and permanent homes in Ontario can access free emergency and preventive care under the Ontario Health Insurance Plan (OHIP).
While OHIP receives transfer payments from the Government of Canada to help fund health care, it is also funded by general provincial tax revenues and taxes paid by employers and individuals.
Employers are charged a payroll healthcare tax (small businesses are exempt), and residents of the province pay a health premium as part of their income taxes. The premium ranges from $0 for individuals with taxable income o $20,000 or less to a maximum of $900 for taxable income more than $200,600. Ontario publicly funds hospitals similarly.
Dental costs are not usually covered under OHIP. Most dentists in Barrie follow the fee schedule recommended through the Ontario Dental Association's Suggested Fee Guide. Fillings can range from $40 to $200, depending on materials used and severity. The cost for extractions can vary from $70 to $150 or more.
The cost of veterinary care in Barrie varies widely, with a typical visit costing anywhere from $50 to $400. Preventative medication for fleas and heartworms costs around $20 per month.
Childcare in Barrie
There are about 15,000 licensed daycare spaces in Simcoe County at 195 licensed childcare sites. About 27 YMCA locations in or around Barrie offer after-school care, and 10 of the daycare facilities in Barrie are Montessori schools.
Prices vary from centre to centre but average about $1,080 monthly for children under age four, with some centers charging as much as $1,200 a month. The cost of monthly tuition for preschool-aged children is about $970 to $1,100 a month.
A 2017 national survey of childcare fees conducted showed Ontario cities had the highest median full-time centre-based and regulated home childcare infant fees in the country at $1,758 a month, or $21,096 annually.
Some Barrie residents may be eligible for childcare fee assistance. Eligibility is determined by a standard assessment based on income only, although employment criteria apply. There is generally a waiting list for funding, so applications should be made well in advance of when assistance is required.
The cost of hiring a nanny in Barrie can vary considerably, depending on location, family size, and job responsibilities. Some nannies earn only minimum wage, while others start at $20 an hour and upward.
Barrie Entertainment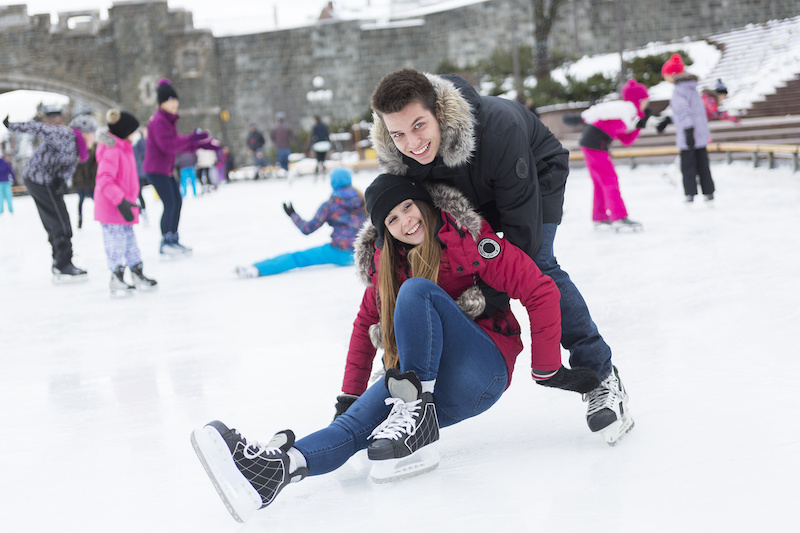 As a long-time tourist destination, there are a lot of activities and things to see in Barrie. Many activities are free, such as hiking, biking, and enjoying the city's natural scenery and parks.
For those interested in a show, live theatre will cost about $80 for two tickets for the best available seats. Six theatres offer live performances throughout the year, including outdoor plays at Barrie's Theatre by the Bay. A ticket to a movie theatre will cost about $12.
Barrie offers three indoor entertainment centres:
North Swing, the area's indoor golf experience, starts at $40 per hour.
Bingo players can visit Delta Bingo and Gaming, where prices vary by location, day, and session but typically start at a $20 minimum.
Last Level Lounge offers pinball, arcade games, bubble hockey, and foosball. Prices vary depending on the game played.
Barrie is home to several special events and festivals. Many of them are free, including the annual Barrie Waterfront Festival in May. The Annual Barrie Jazz and Blues Festival occurs annually in June with free concerts and parking.
The Barrie Film Festival's Summer Outdoor Film screenings are also free. The not-for-profit company also operates several other events, including the Annual Barrie Film Festival. Early-bird prices are $15, with the regular price being $30.
For winter fun, Snow Valley Ski Resort offers ski and snowboard rentals, including boots and poles, for $49. Pricing for children and seniors is discounted. Horseshoe Resort also offers ski or snowboard rentals, including boots, poles, and a helmet, for $53, with discounts for children and seniors.
Salary in Barrie
The average yearly salary in Barrie, Ontario, is $39,000, or about $20 per hour. The highest paying careers in Barrie are typically related to medicine and science.
Some of the largest employers in the Barrie area include the University of Toronto, Ontario Power Generation, Hydro One, TD, IBM, Deloitte, and TELUS.
The average household income in Barrie is $77,904. In 2018, the national average for household income across Canada was $87,930. Recent economic development in Barrie has also provided new jobs with various salaries and wages.
The minimum wage across Ontario is $14.25 per hour. Canada does not have a national requirement for minimum wage, and Canada's provinces and territories are allowed to self-regulate. Ontario has the fourth-highest minimum wage among all the locales. Only Nunavut ($16), Alberta ($15), and British Columbia ($14.60) pay more.
Ontario's Harmonized Sales Tax rate is 13 percent, but relief is available for the eight percent provincial portion of the tax. Income tax in Ontario depends on how much an individual makes per year. The minimum tax rate is 5.05 percent for those making $48,535 or less, while the highest is 13.16 percent for those making more than $220,001.
Come Home to Barrie
Although Barrie has seen housing, food, and childcare prices rise in recent years, the city still offers a lower cost of living overall than the province's largest metro area, Toronto, and a lower cost of living than the province on average. With a reputation for vacations and staycations and a setting that takes advantage of the area's natural beauty and lake shoreline, Barrie offers residents plenty of activities and opportunities for recreation, adding value to life in the city and surrounding area.
If you'd like to make your home in Barrie, contact The Peggy Hill Team of RE/MAX Hallmark with Ontario Real Estate Central at (705) 739-4455 to get in touch with a local real estate agent and discover your Barrie dream home today.